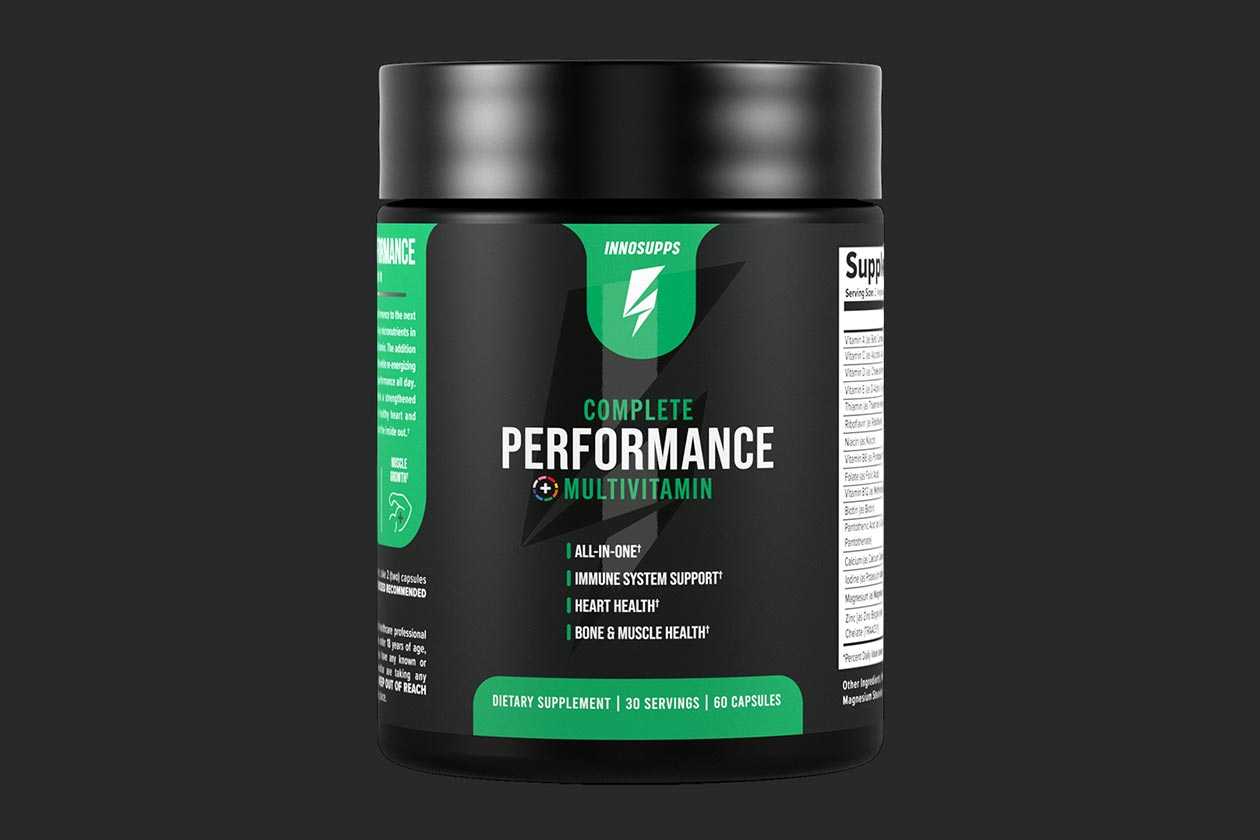 Inno Supps has a lot of different supplements available, covering all sorts of sports nutrition categories, from the ever-popular pre-workout space, through to the more essential protein powder. One area of the industry it was previously missing from but not anymore is multivitamin, which is something the brand now has in the all-new Performance Complete Multivitamin.
Like many of the entries in the Inno Supps catalog, Performance Complete Multivitamin is a premium, advanced supplement featuring a variety of ingredients for general health and wellness. The product packs a full spectrum of vitamins and minerals, with many of those being high-quality chelated TRAACS minerals, including zinc, copper, manganese, and molybdenum.
To give fans a little something extra in Performance Complete Multivitamin, Inno Supps has also thrown in BioPerine black pepper to enhance absorption, and the increasingly popular Senactiv. The brand has incorporated Senactiv at its full dose of 50mg per serving to support and improve performance and endurance, hence the "Performance" part of the supplement's title.
The price of Inno Supps' Performance Complete Multivitamin is fairly reasonable, coming in right around some of the other premium competitors in the category out there at $29.99 for a bottle of 30 servings. That price drops even further during some of the brand's sales as well as when utilizing its cancel-anytime, monthly subscription option that takes it down to $23.99.