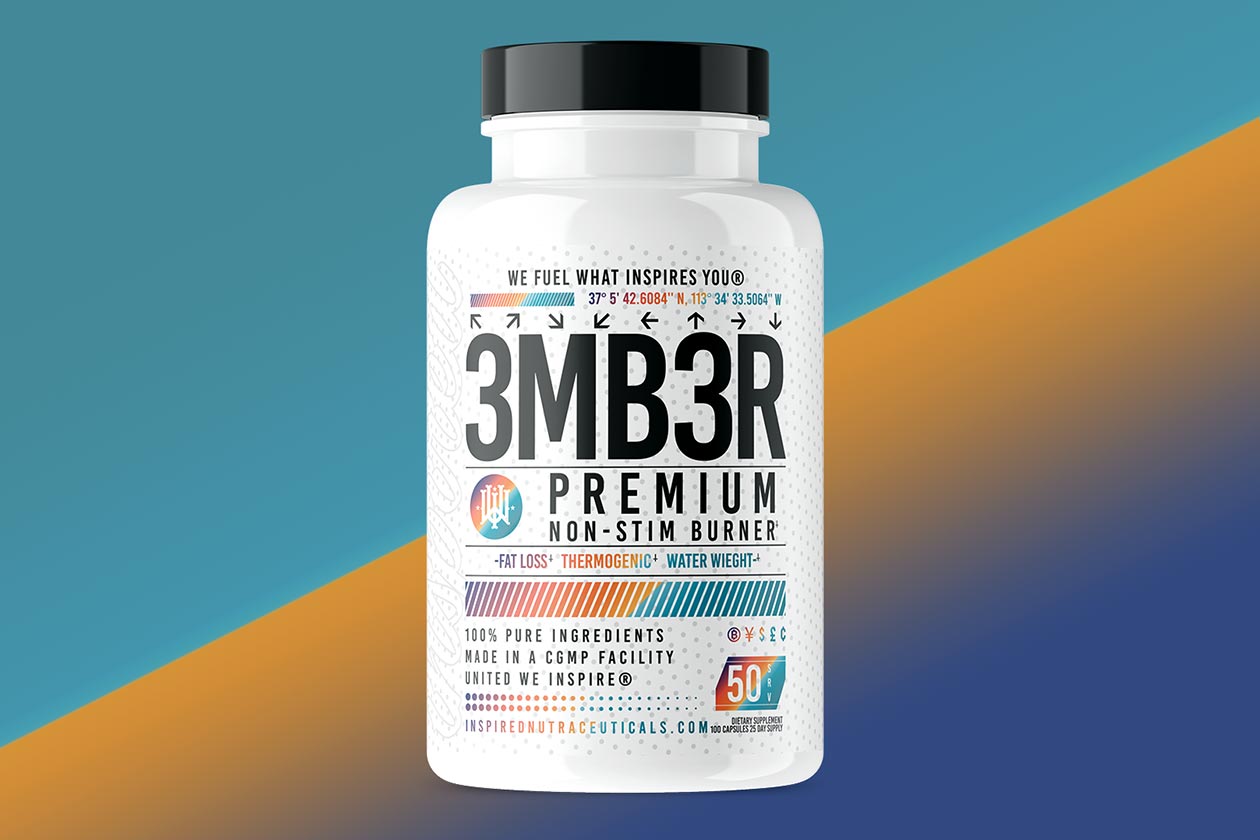 Inspired kicked off the year with news of an entirely new and dedicated line of fat-burning supplements, named after its original hit competitor in the category with Ember. There wasn't much else said about the Ember Series, just that it would consist of three supplements, two capsules, and one liquid format formula, and they'd each have their own individual approach to weight loss.
Today Inspired has introduced one of those spin-offs of Ember, officially expanding Ember into a family of products with Ember Non-Stim. True to its name, it is a supplement created to help you lose weight but without any stimulants like many fat burners are typically packed with. To be clear, the product isn't just Ember without the stims; it relies on a different set of ingredients but is still geared towards the goal of better weight loss.
You can see the facts panel for Inspired's Ember Non-Stim in the image above, featuring several premium ingredients, including 450mg of Thyrotide kelp powder, 40mg each of CapsiAtra and CaloriBurn grains of paradise, and half a gram of Mitoburn. Common compounds dandelion extract and GBB are also in the mix, with the entire combination looking to support thermogenesis, water weight from the dandelion, and overall fat loss.
Inspired is making its first-ever stimulant-free Ember supplement available for pre-order sometime today through its online store at inspirednutraceuticals.com. We're not sure of all of the finer details, such as the price of a 25 serving bottle or if there will be any discount, although the brand is known to put together some strong deals for those that show their support and order early.