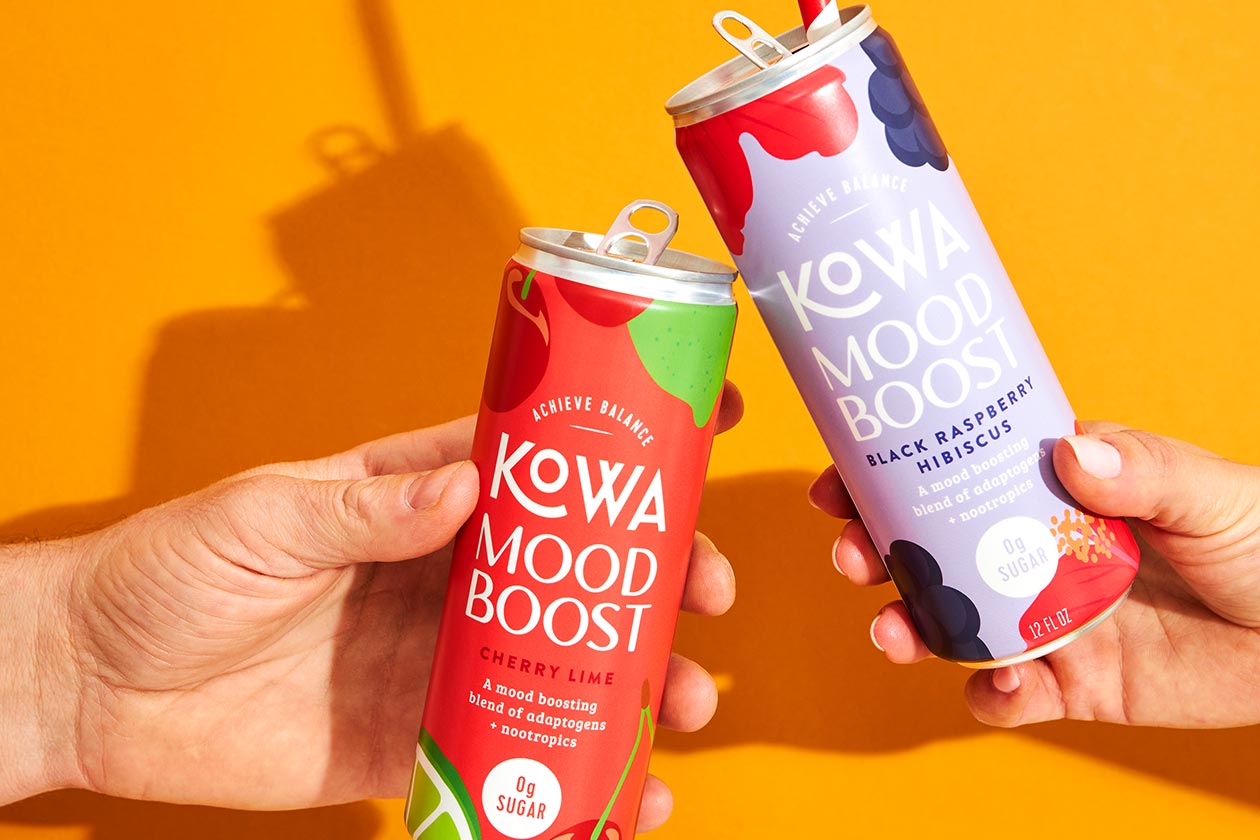 Health and wellness brand Kowa has put together a new type of functional beverage, although it is far from the typical caffeinated or amino-fueled drink. The product is called Mood Boost, and its focus is precisely that, a beverage designed to help elevate your mood with a handful of open and transparently dosed ingredients to back that goal.
Kowa's Mood Boost drink is lightly carbonated and features 100mg of CLEANMOOD™ Organic 5-HTP, a branded ingredient for mood and focus from the premium supplier NURA. 5-HTP is an ingredient widely used in sports nutrition supplements for that mood and feel-good effect; however, NURA recently completed an SA-GRAS determination, opening the door for the reliable ingredient to be used in functional foods and beverages.
Kowa's Mood Boost beverage also contains 200mg of Ashwagandha, 300mg of GABA, and 75mg of Rhodiola to support its mood-enhancing benefits. It is all about helping you relax and unwind while feeling refreshed. It is nutritionally friendly with no sugar in the beverage, 10g of carbohydrates, 8g of that sugar alcohol, and a calorie count of ten.
Mood Boost from Kowa promises an excellent tasting experience alongside its clean nutrition profile and mood supporting ingredients with three flavors. They're all fairly different and creative options. The classic Cherry Lime, an intriguing Black Raspberry Hibiscus, and a mix of sweet strawberry and citrusy yuzu simply named Strawberry Yuzu.