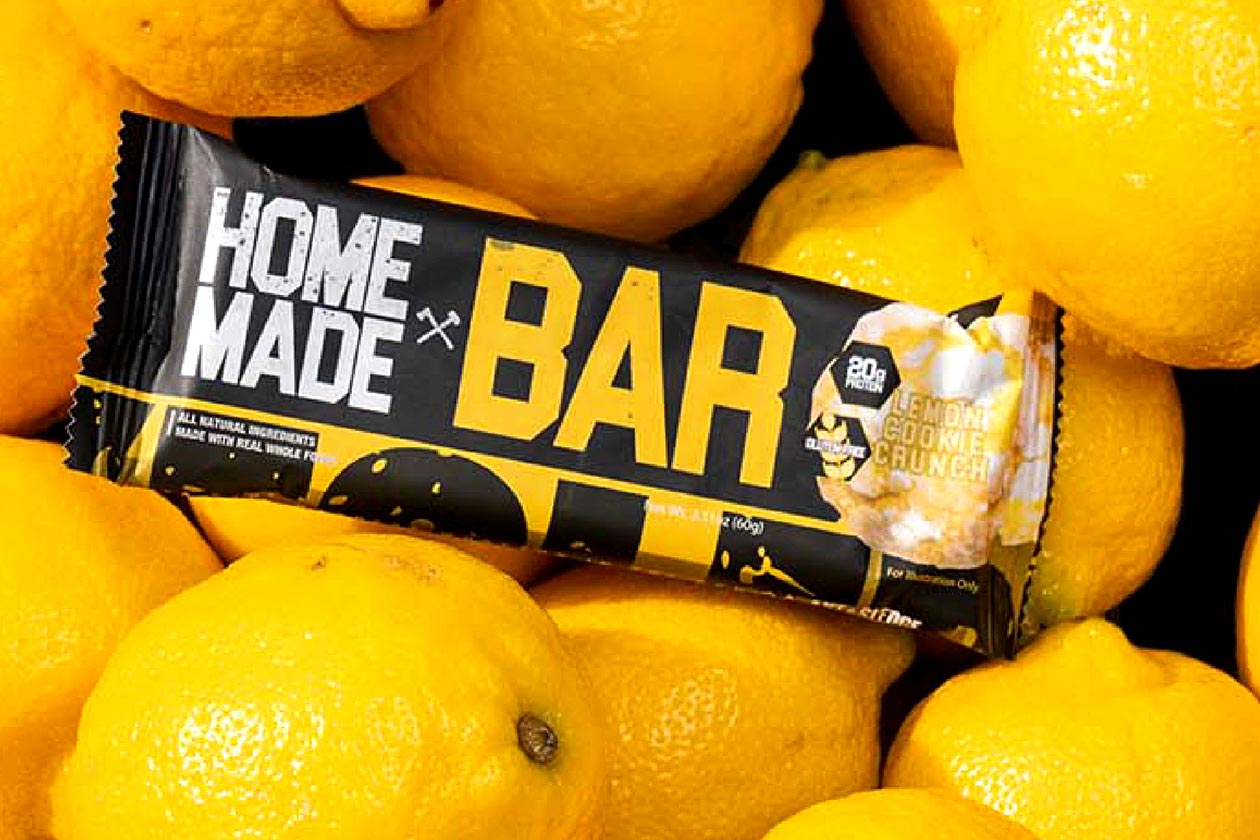 Since launching a little over one year ago, Axe and Sledge's first-ever protein snack, the Home Made Bar, has been available in the same three flavors, all made with clean ingredients like honey, nut butter, and whey. The product's original options are Peanut Butter Chocolate Chip, Double Chocolate Brownie, and the crispy piece-filled Salted Caramel Crunch.
Axe and Sledge is launching its first new flavor for the Home Made Bar this week, and unlike those others, this one doesn't involve any typical dessert-type tastes like chocolate and caramel. The fourth flavor for the product is a citrusy Lemon Cookie Crunch made with the same clean ingredients and featuring a similar nutrition profile to the original lineup.
Axe and Sledge's Lemon Cookie Crunch Home Made Bar has 20g of protein per bar, 23g of carbohydrates with 15g of that sugar, 9g of fat, and 250. Fans of the brand can now get the product straight from its website, and if you head over there soon, there is a sale where you get a free tub of Grind when spending over $75 and a free hoodie at $150 or more.