Since unveiling its carnitine-based fat burner Carne Diem with its all-new look, Canadian company Magnum has been expanding that look to several other supplements. The latest product from the brand to get a makeover is another fat burner, although this one is designed to be taken at night and help you lose weight while you sleep in After Burner.
The reason we're highlighting Magnum's rebranded After Burner is because it involves a bit more than just a new look. The brand has also changed up the formula behind the supplement, keeping many of the ingredients and dosages the same; however, in addition to those familiar components, Magnum has added a new side to the product and experience.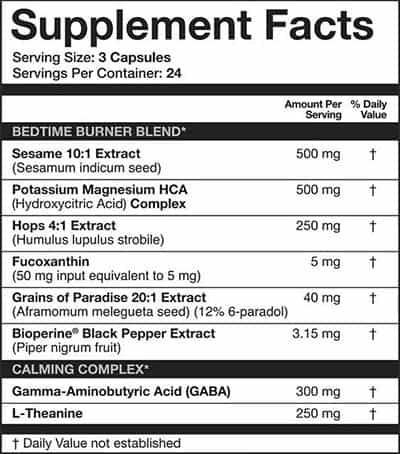 In the latest version of After Burner, Magnum has added a calming complex to help you unwind, relax, and de-stress before going to sleep. To drive that, the complex has a fairly light 300mg of GABA and 250mg of theanine, and once again, that is alongside all of its other familiar ingredients to get you to sleep and help burn fat, such as hops and grains of paradise.
According to Magnum, the new look and formula After Burner is available now in the US and the brand's home country of Canada, so fans can probably expect to see it on shelves soon, if not already.