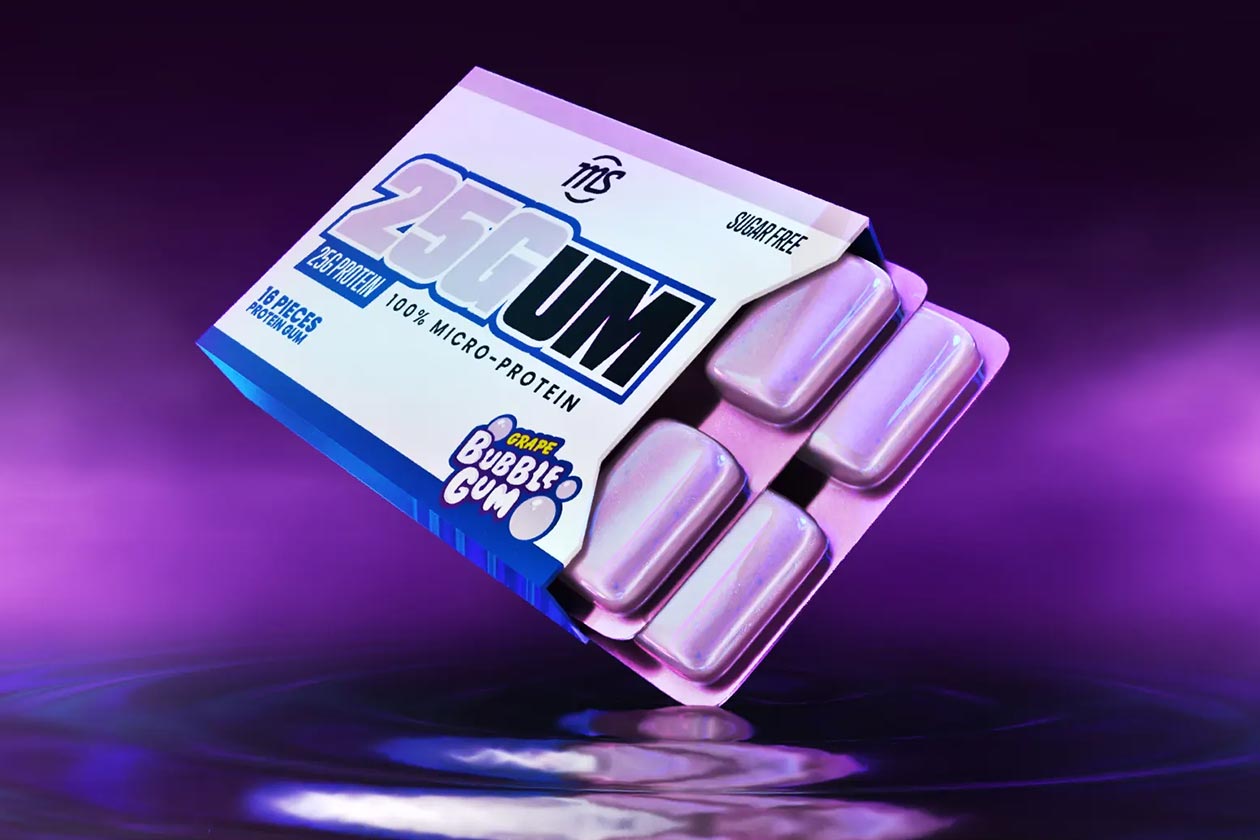 Over the years we've seen many different types of protein products, from your traditional protein powder and shake through to different types of on-the-go items like bars, cookies, chips, candy, and even baked goods. The ever-innovative team at MAN Sports has come up with something very different that we haven't seen before in protein chewing gum.
MAN Sports' 25Gum is a pack of grape-flavored, high protein chewing gum that continues that name into the amount of protein it has with 25g from cross-flow, cold filtered, low-temp processed whey isolate. We're not sure how the brand has been able to achieve this, and we're guessing it's 25g of protein in the whole packet based on the size of the gum.
MAN Sports is planning to launch 25Gum on the first day of April, which is only a few days from today on Friday. It definitely sounds like an interesting product and a whole new take on convenient protein, the kind of creativity we're used to seeing from the brand. You can actually sign up for early access to the protein gum on MAN's website via email and txt.
Update: As fun, creative, and intriguing as the innovative protein snack would have been, MAN Sports has come out and confirmed 25Gum was indeed an early April Fool's Day prank.