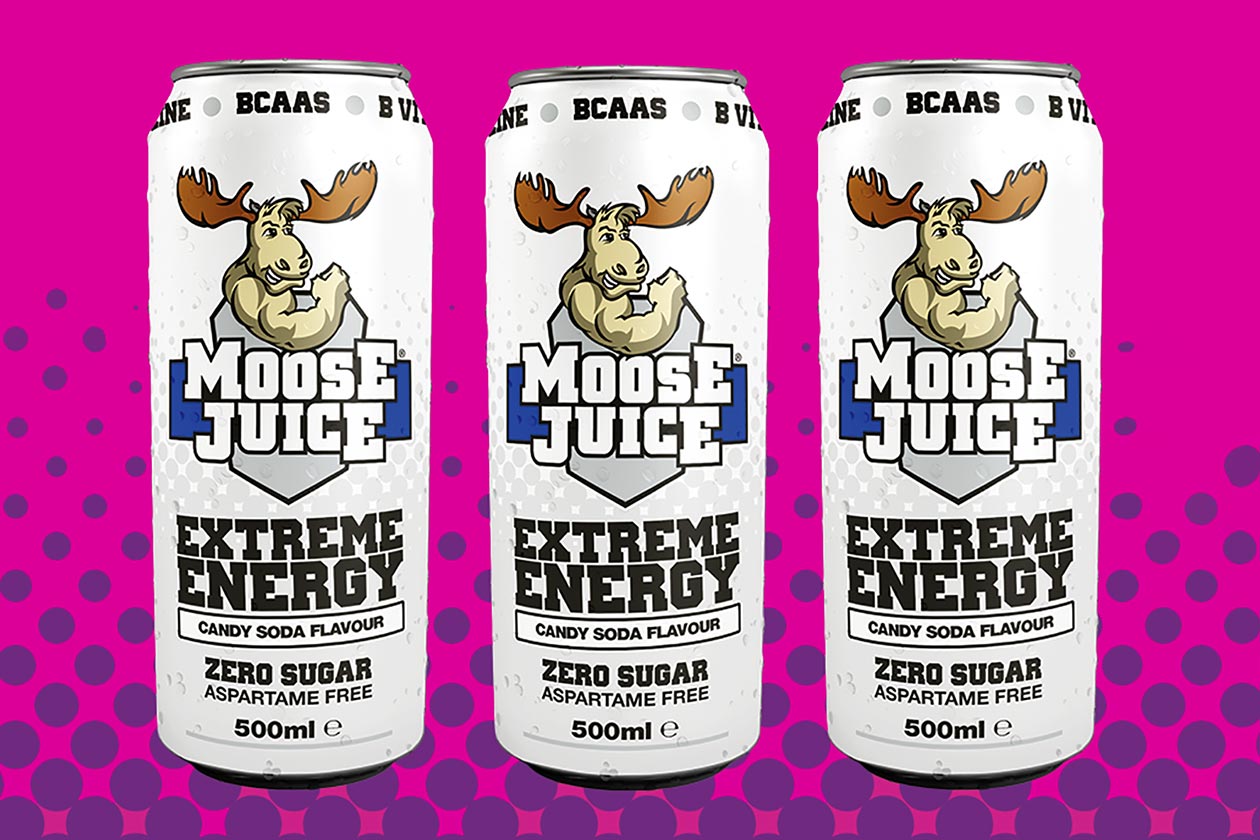 Muscle Moose out in the UK has introduced another flavor of its popular energy drink Moose Juice to go alongside its long-running selection of Green Apple, Juice Berry, and Blue Raspberry. The main ingredients in the beverage are all fairly typical, with taurine, tyrosine, carnitine, B vitamins, and, of course, caffeine, at an energizing and reliable 200mg a can.
The newest flavor of Muscle Moose's well-known energy drink is quite different from any of those others mentioned above with the seemingly sweet and intriguing Candy Soda. The nutrition profile of the product is as clean as the other three flavors of Moose Juice, having under a gram of carbohydrates, no sugar or fat, 1.4g of protein, and a low 13 calories.
Muscle Moose's all-new Candy Soda Moose Juice is available now in the UK, including the brand's official online store at musclemoose.co.uk at £19.99 (26.36 USD) for the usual case of 12 500ml cans.