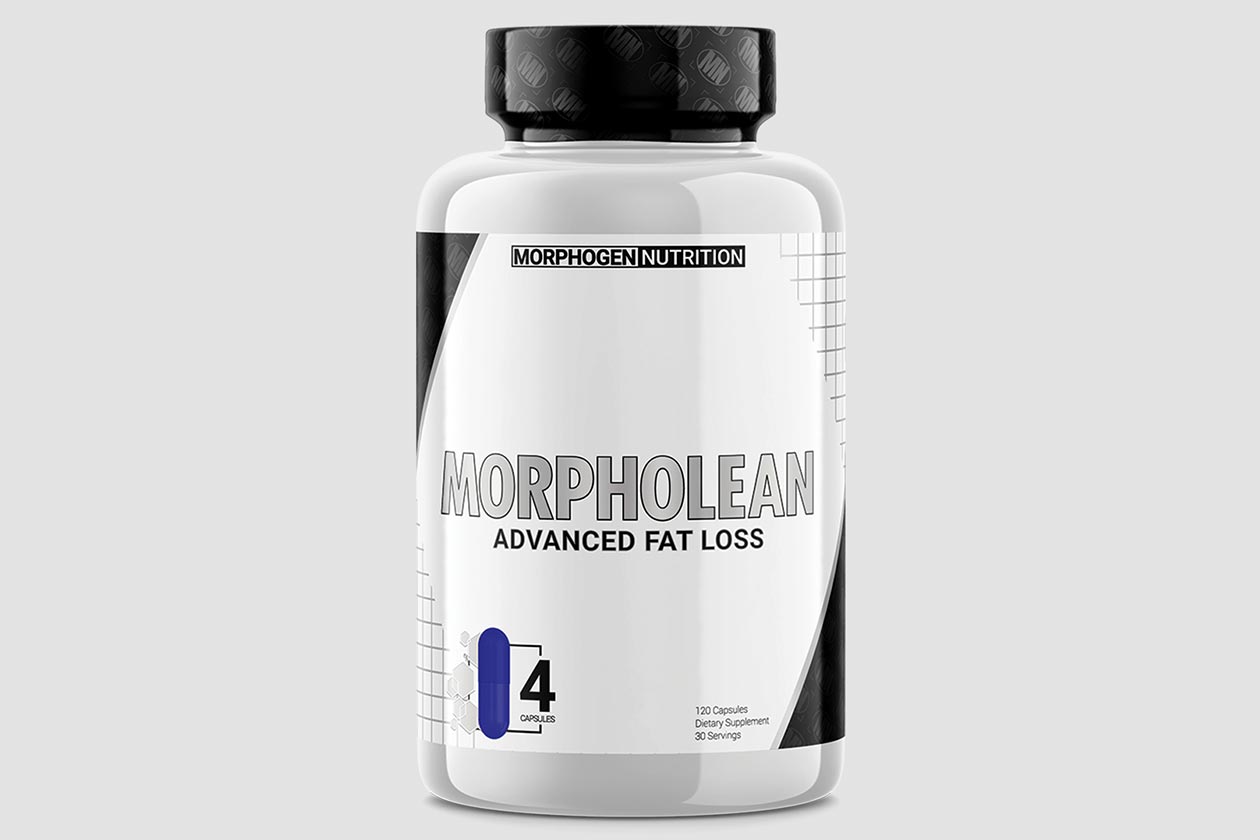 Morpholean is another one of Morphogen Nutrition's supplements that is not only getting a rebrand but a few tweaks and changes to its open, effective, and well-rounded formula. Morpholean is the reputable brand's stimulant-powered competitor in the weight loss category, and that is still the case and approach in the 2022 edition of the well-rounded product.
We've added the facts panel for the new Morpholean in the image below, with ingredients to support energy, mental focus, metabolism, mood, and weight management; as mentioned, making for a well-rounded weight loss supplement. There aren't too many differences from the previous iteration to this one, with many of the main ingredients remaining.
Some of the familiar features in Morphogen Nutrition's evolution of Morpholean include green tea extract now at a gram per serving, a reliable 200mg of caffeine for energy, and 2.5mg of alpha yohimbine. Other ingredients in the mix to drive home the experience are 100mg of premium Advantra Z, half a gram of Thinfen phenylethylamine, 200mg each of Cocoabuterol and olive leaf, and 50mg of the sweat-producing GBB.
Morphogen Nutrition is known to put together quality formulas with a variety of ingredients and reliable dosages, so the tweaks made for the new Morpholean to keep it as comprehensive and competitive as it is, are no surprise but still nice to see. The weight loss supplement will be up and available on the brand's website soon with the usual 30 servings a bottle.