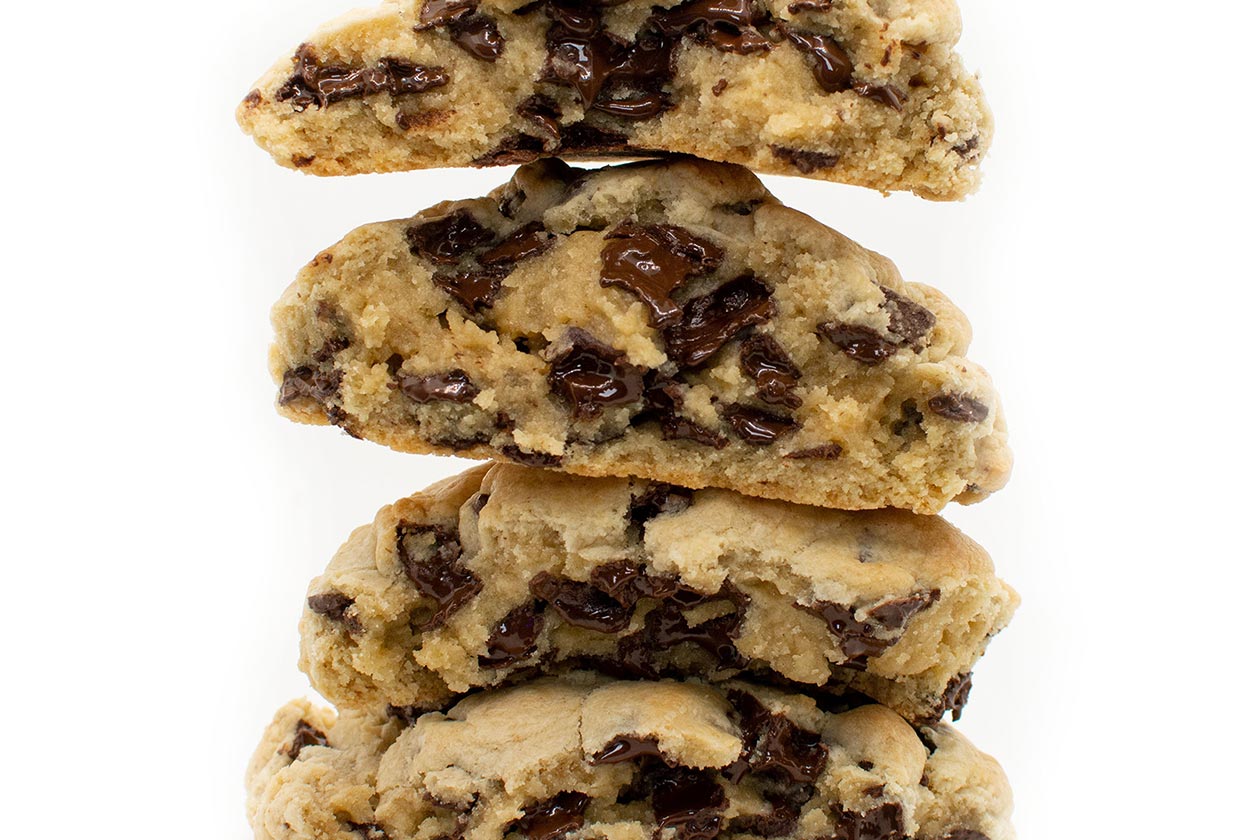 Earlier this month, this delicious, calorie-loaded cookie company, My Cookie Dealer, partnered with Raw Nutrition to promote the launch of its higher protein cookie. Not too surprisingly, the brand sold through the product incredibly quickly, and if you weren't there when they went live, there is a good chance you would've missed out on ordering the undoubtedly tasty creations.
Due to demand, My Cookie Dealer is bringing back its protein-packed cookies in a little less than two weeks on Wednesday the 30th of this month at precisely midday Eastern Time. After seeing how well the first run went, you'll certainly want to get on the cookie company's website as soon the protein products go live, and we do have details on what kind of macros are in the cookies.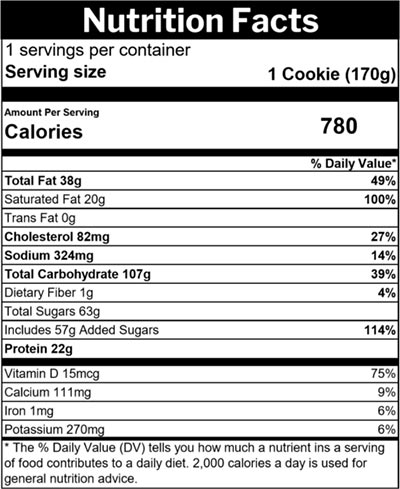 My Cookie Dealer lists the nutrition profiles of its first handful of protein cookies, and there were quite a few flavors, nine to be exact. The macros did, of course, vary from flavor to flavor, but to give you an idea on them, we'll use the Chocolate Chip flavor of the protein cookie as an example. That one has 22g of protein, 38g of fat, 107g of carbohydrates with 63g of that sugar, and 780 calories.
The protein cookies from My Cookie Dealer are clearly not your traditionally low carbohydrate, high protein cookie; they're more like its signature calorie-dense cookie with a bit of extra protein. We're not sure if the company will be going with all of the same flavors it did in that first launch; either way, you'll want to set your alarms for midday March 30th and bookmark mycookiedealer.com.