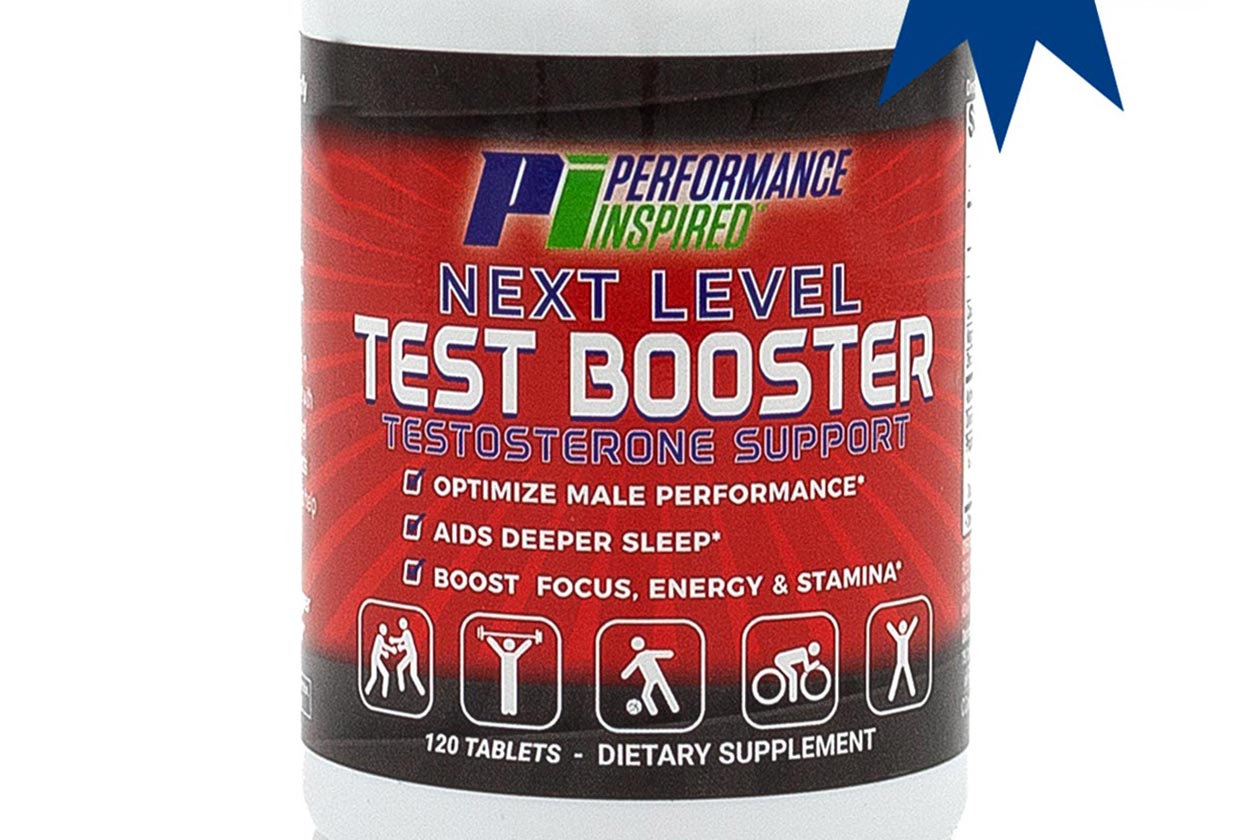 Mark Wahlberg's brand Performance Inspired has its hands in many different sports nutrition categories, from workout-type products like a pre-workout and more nutrition-focused things like protein powder. The brand has expanded its variety once again to end the month of March with its first-ever testosterone booster appropriately named Next Level Test Booster.
Performance Inspired's Next Level Test Booster brings together a handful of commonly used testosterone boosting ingredients to support sexual performance, hormone health, and strength and recovery. Everything in the supplement is transparently dosed except for two components which are tribulus and fenugreek, packed into a half gram blend per serving.
Also included in Next Level Test Booster from Performance Inspired is the classic combination of zinc, magnesium, and vitamin B6, 250mg of DIM, and a solid 675mg of premium and proven KSM-66 ashwagandha. The product isn't as packed out as some of the more advanced competitors in the testosterone booster category, although it isn't as pricey as those either.
Performance Inspired has made Next Level Test Booster available through its online store at $43.99 for a bottle of 30 full servings, so it'll last you the usual length of one month. There is no coupon code that we can see to get you any additional discount; however, fans of the brand can get free shipping if they're able to bump up their order to total more than $99.