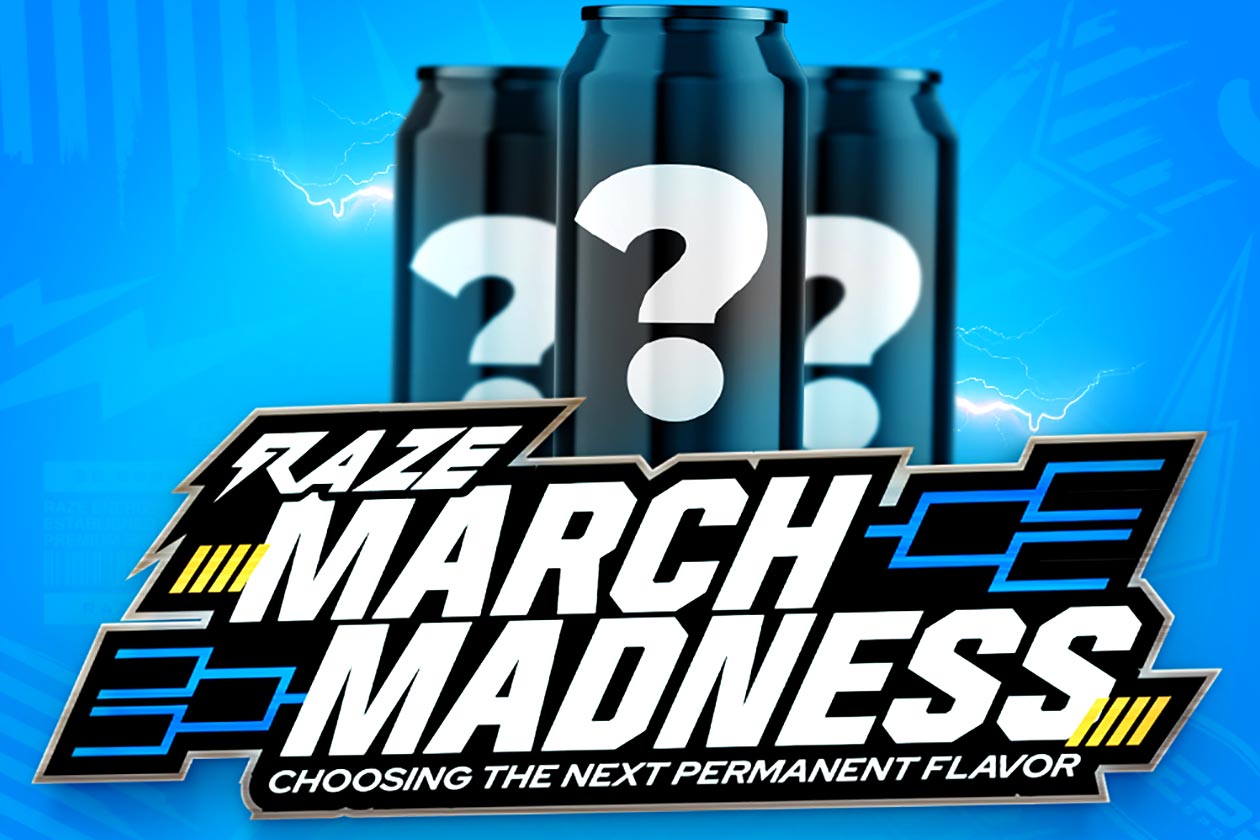 At the end of this week, RAZE Energy is starting a promotion where it is giving fans and followers the chance to get what they've been asking for. After releasing several fun and creative limited-edition flavors over the last year, the beverage brand has decided to make one of them permanent, and in typical RAZE fashion; it's not making the decision itself.
RAZE Energy is leaving it up to its legion of loyal fans to decide which past limited-time taste will be turned into a staple. The brand is letting followers decide between seven special edition options that have been out for a short period of time in the last few months. That list includes Blue Shock, Juice Box, Rainbow, Berries & Cream, White Peach, Prickly Pear, and the original Strawberry Lemonade.
The way it's going to work is RAZE Energy will be pitting all of those flavors against one another in a ladder-style voting contest. One by one, the past special edition options will progress until there is only one, and that'll become permanent. All of the voting is going to take place over on RAZE's own Instagram account, and it is kicking off this coming Friday.