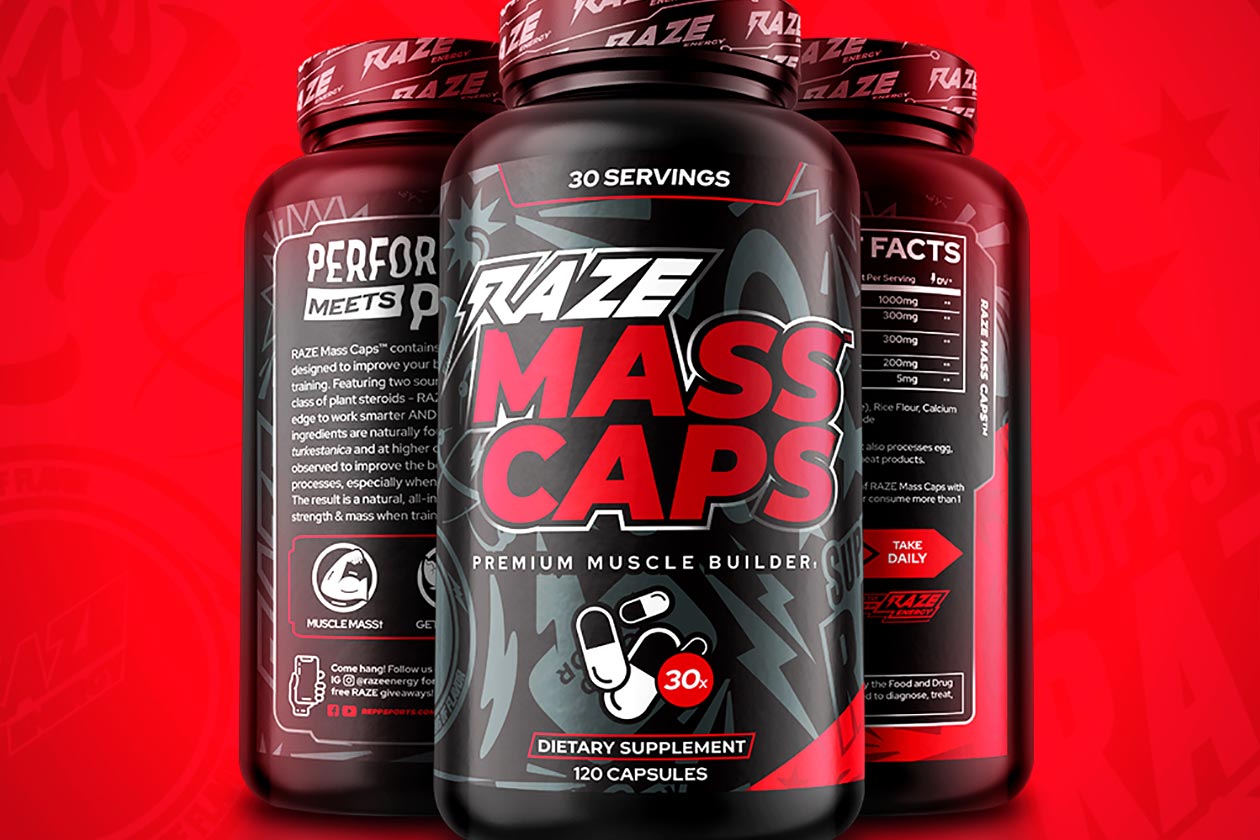 Beverage brand RAZE has gone beyond its original energy drink over the last couple of years, introducing functional foods and even some sports nutrition supplements. Fans of the top-tasting brand now have RAZE Hydration available to them, the RAZE Pre-Workout, the baking mixes RAZE Cakes and RAZE Flapjacks, and very soon RAZE Mass Caps.
Mass Caps is going to be another supplement from RAZE, and like those functional baking products, this one is far from the category of energy drink or even energy in general. RAZE Mass Caps is a muscle-building supplement featuring a solid selection of ingredients, including the increasingly popular turkesterone by way of 300mg of ajuga turkestanica.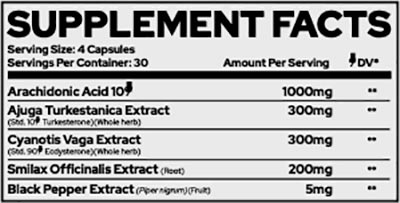 Alongside turkesterone, RAZE Mass Caps has 200mg of smilax, 300mg of cyanotis vaga extract, a gram of arachidonic acid, and 5mg of black pepper to improve absorption of the formula. Everything in there is to help and improve the building of muscle strength and size, and it's all wrapped up in a four capsule serving with the usual month's supply in every bottle.
RAZE Mass Caps has been announced today but is not going to be available for some time, with the brand yet to set a date or timeframe for when fans of RAZE Energy will be able to get their hands on the muscle builder.