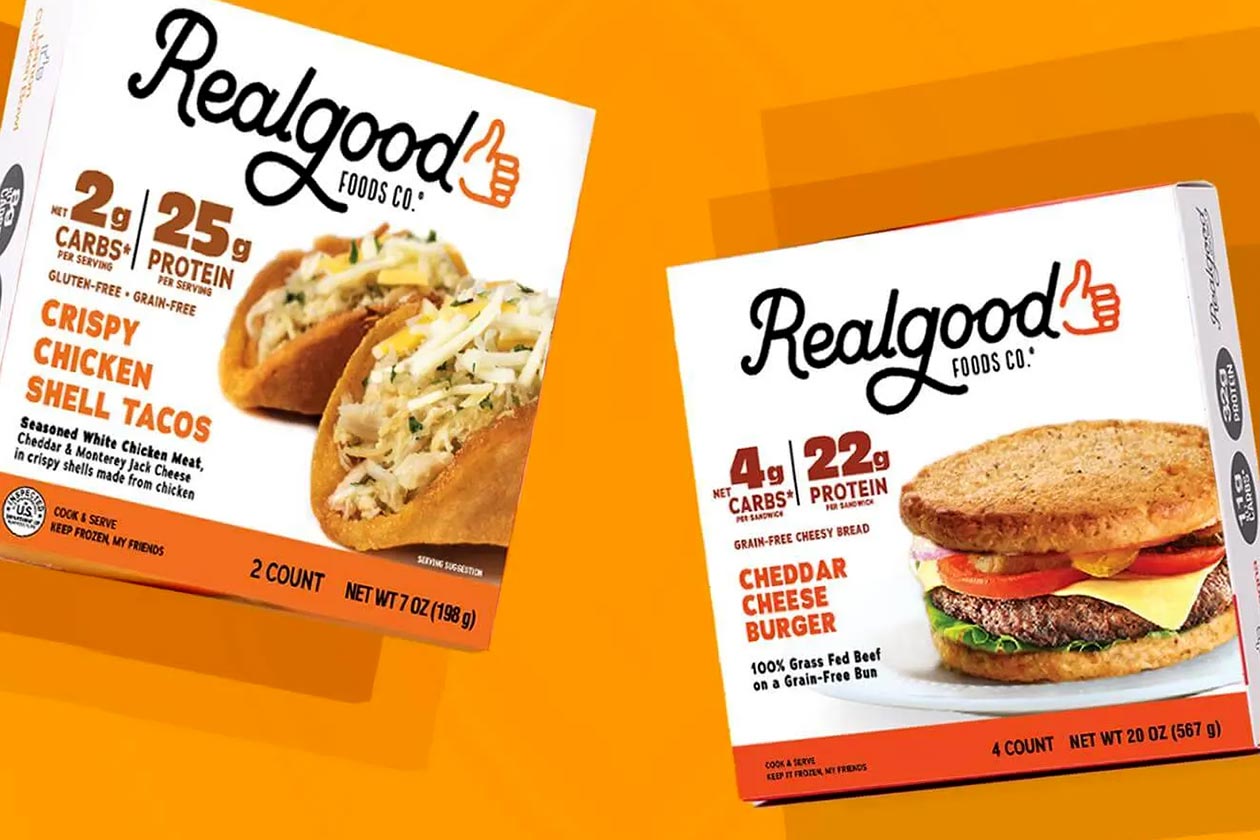 The creative and nutritious real food functional company Real Good Foods has come up with two entirely new products, although instead of launching the two, it is asking fans to pick one or the other. In the brand's usual style, the items are packed with protein and low in carbohydrates, and unfortunately, they both look absolutely delicious and enjoyable.
The Real Good Foods creations are Crispy Chicken Shell Tacos with a hefty 25g of protein per serving and only 2g of net carbohydrates, and a Cheddar Cheese Burger with 22g of protein and 4g of net carbohydrates. The tacos are, of course, made with real chicken, and cheddar and Monterey jack cheese, while the burger is a healthy twist on a classic food with a grain-free bun, grass-fed beef, and cheddar cheese.
As mentioned, as tasty as those products sound, Real Good Foods is only planning to officially launch one of them. It is asking fans to vote over on its website, Crispy Chicken Shell Tacos or Cheddar Cheese Burger, and which ever proves the most popular will get a full public release. Not only will voting help the brand, but it'll be picking several prize winners.
The prizes up for grabs in Real Good Foods Taco or Burger promotion include a grand prize of $1,000 cash and a year's supply of Real Good Foods, and five runner-ups of that same year's supply. Whether you're the grand prize winner or one of the five runner-ups, you'll also all get to try the product that ends up coming out on top, the Tacos or Burger.