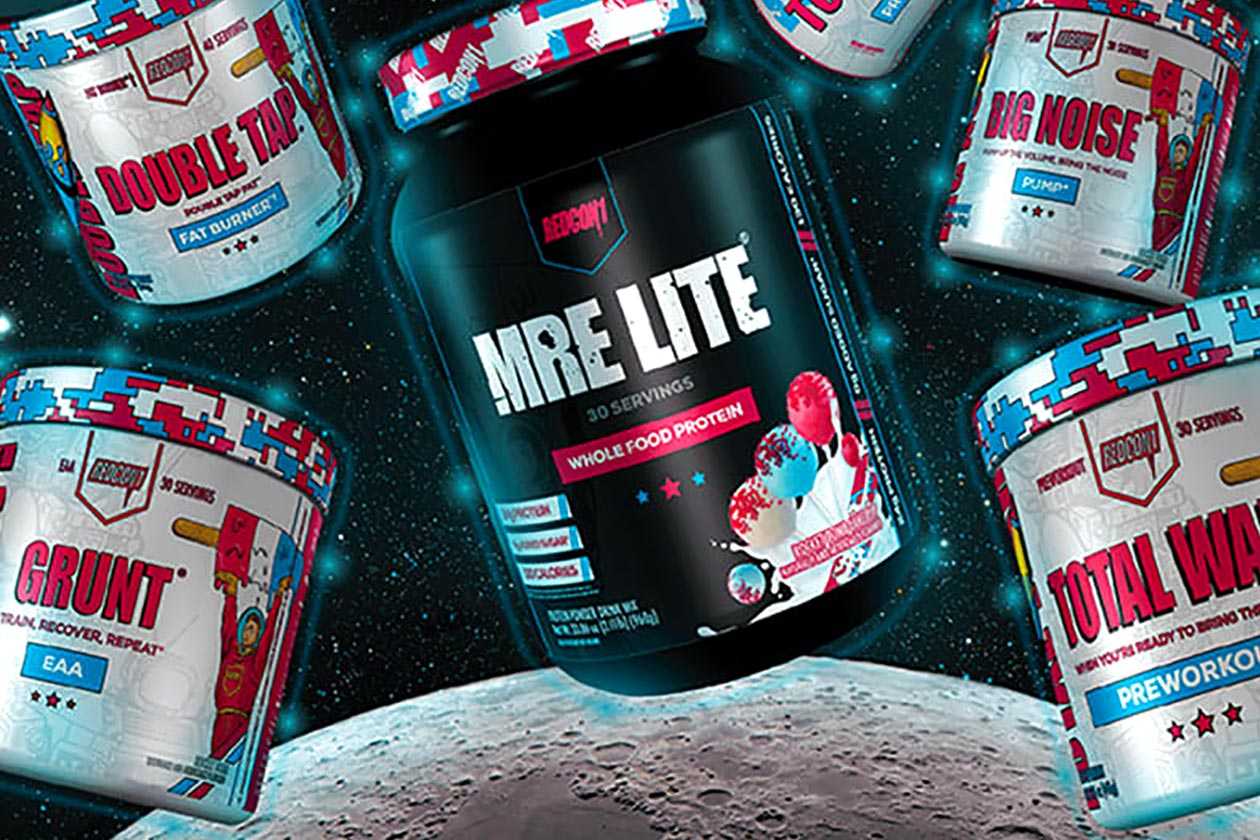 Instead of coming out with a new flavor for one supplement, over the past year and a bit, Redcon1 has been consistently pumping out complete flavor collections. It is where the two-time Brand Of The Year creates a single flavor for five or so different Redcon1 products, such as the Tiger's Blood Series with Double Tap, Breach, Tango, Big Noise, and the brand's signature pre-workout, Total War.
Now available at Redcon1's major retail partner, The Vitamin Shoppe, is yet another alternatively branded flavor series, although the flavor is not entirely new. Some fans may remember near the end of 2020 the brand launched a Bomb Pop-inspired Rocket Bomb Total War. Redcon1 has taken that limited-time taste and turned it into a collection that you can only purchase at The Vitamin Shoppe.
Redcon1's Rocket Bomb Series exclusive to The Vitamin Shoppe consists of six supplements in Total War, Big Noise, the amino Grunt, Double Tap, the Total War RTD, and an intriguing cake pop tasting MRE Lite. The line is not yet listed on the sports nutrition retailer's online store, but the brand has said it is available now, so if you walk into a Vitamin Shoppe store, it should be on shelves if not then soon.