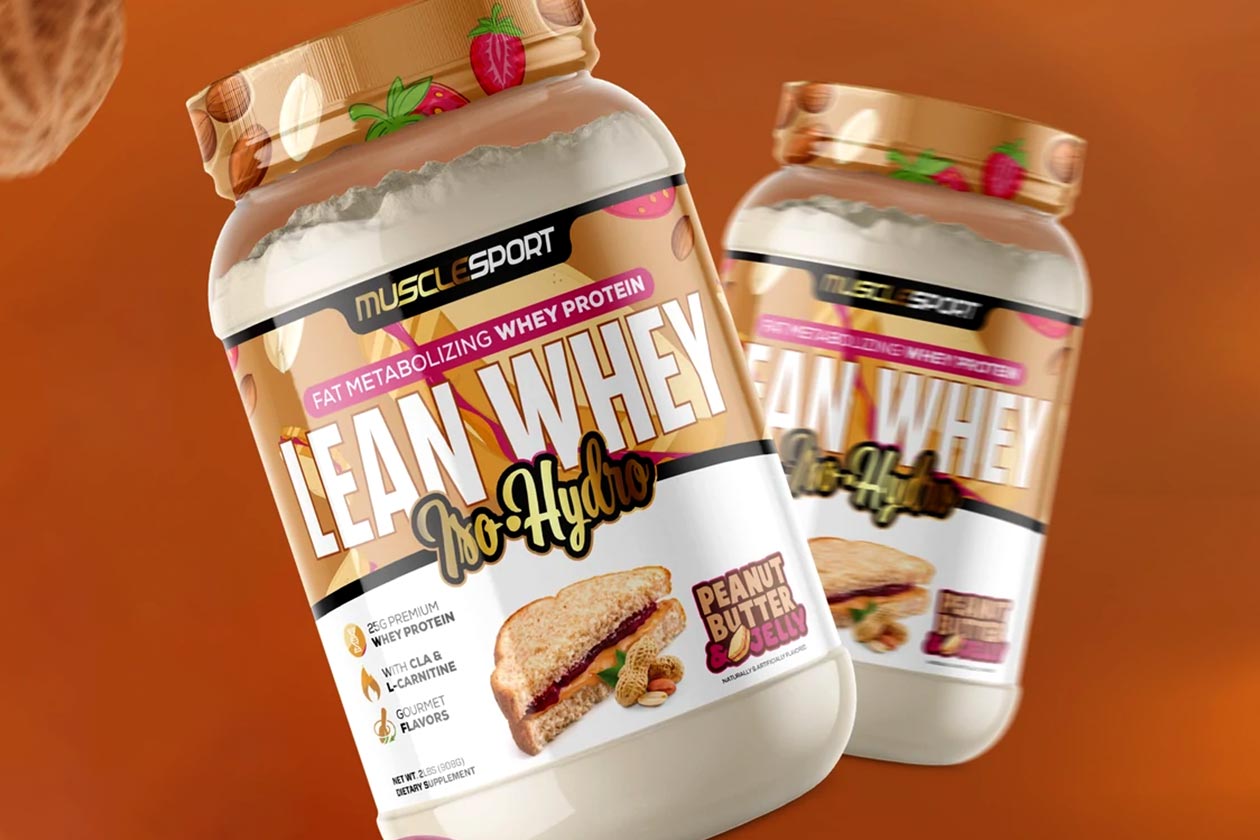 A year and a half ago, the consistently creative Muscle Sport came out with a delicious and limited-edition flavor of its flagship protein powder Lean Whey, known for its hit cereal piece flavor, Lean Charms. That flavor was Peanut Butter and Jelly, inspired by the classic snack of the same name, bringing together the smooth taste of peanut butter and the sweetness of jelly.
Muscle Sport has decided to bring back its previously released Peanut Butter and Jelly Lean Whey for another limited-time run, featuring all of the same tastes as far as we know. The nutrition profile is as lean as any other flavor of the supplement with 25g of protein, 2.5g of fat, 3.5g of carbohydrates with a gram of that sugar, 130 calories, and added MCTs, CLA, and carnitine.
Muscle Sport's returning Peanut Butter and Jelly Lean Whey is available again for a limited time through its online store at musclesport.com, where before any ongoing coupon codes, it costs $47.99 for a tub of 26 servings.