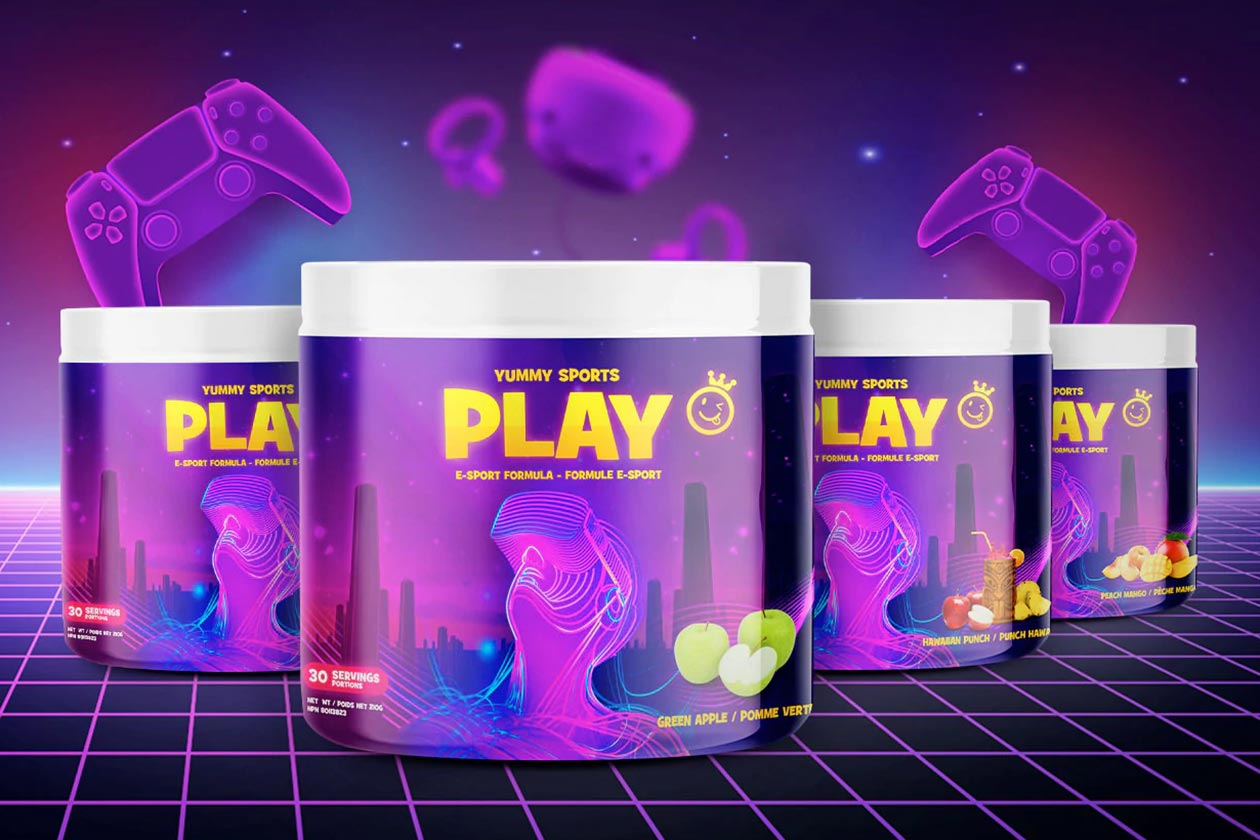 Yummy Sports has been a lot busier over the past few months than we're used to seeing, with the Canadian supplement company rolling out several all-new products for categories it had yet to take part in. We've seen a new and improved entry in the plant protein space, the nootropic B-Smart, and earlier this month, we got the stackable, stimulant-free pump pre-workout Gorilla Pump.
The momentum continues for Yummy Sports as we close out the month of March with another new supplement named Play. The latest from the brand is similar to B-Smart in that it's built for energy and focus, although Play is for a different kind of audience. Yummy Sport designed and markets the product towards the ever-growing gaming community and has launched it in tasty powder format.
Yummy Sports Play has some crossover in ingredients with B-Smart, including caffeine; however, Play has a slightly lower dose at 100mg per serving instead of 150. Other key ingredients to support the energy and focus experience of the supplement are lion's mane at 350mg, 250mg of alpha-GPC, a gram of tyrosine, 50mg of TeaCrine, and lutein to additionally support eye health.
Yummy Sports entry into the world of gaming supplements isn't supremely loaded like your typical advanced nootropic formula, although it does fit right in with its many competitors. You can purchase Play straight from the brand's online store at $39.99 (31.86 USD) for a tub of 30 servings in four different flavors, Peach Mango, Hawaiian Punch, Green Apple, and Pink Lemonade.