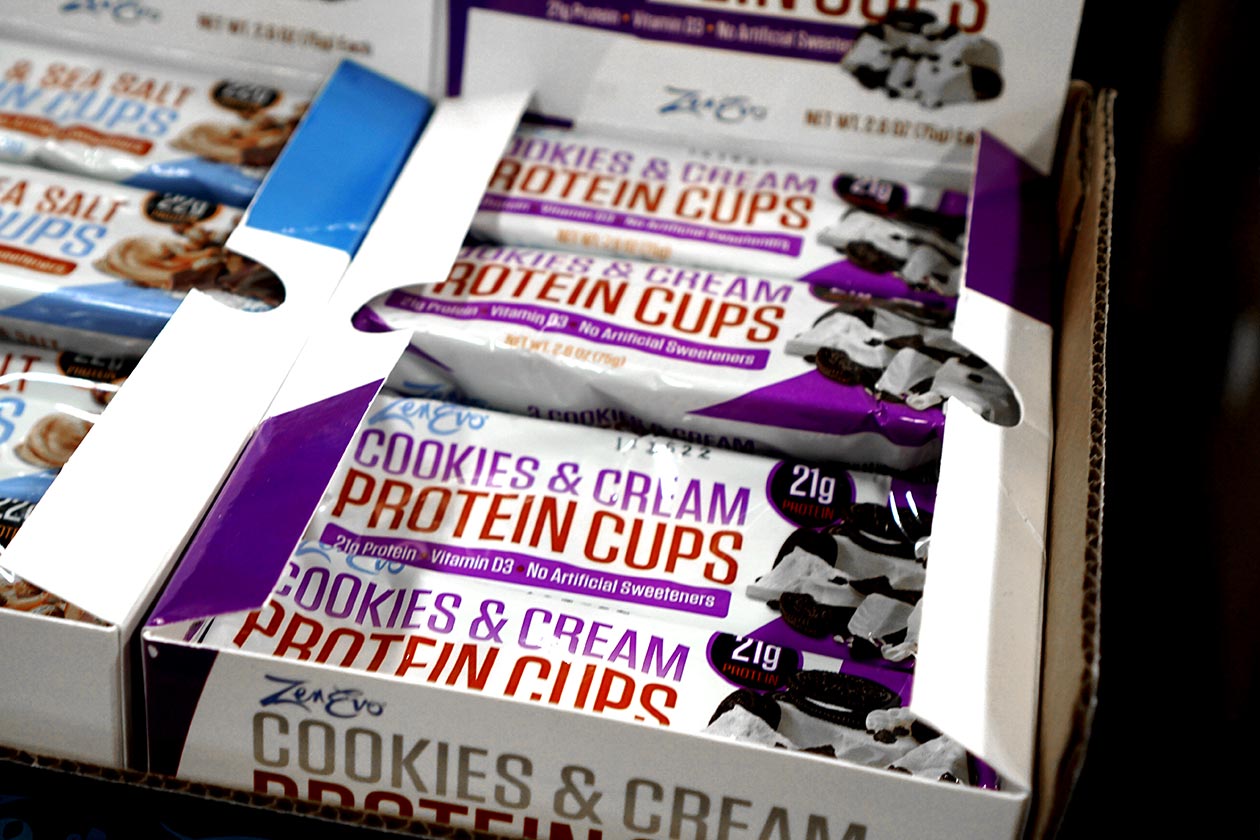 ZenEvo is a functional brand we've been introduced to here at the Arnold Sports Festival, and if you're like us and have yet to try anything from its lineup, you'll want to check out its Protein Cups. The product comes in trays of three 25g cups, and they are packed full of protein, although unlike many protein snacks, ZenEvo's Protein Cups are absolutely delicious.
The macros on ZenEvo's Protein Cups aren't the leanest we've seen in the functional food category with 21 to 22g of protein, 24 to 30g of carbohydrates, 21 to 27g of fat, and 357 to 405 calories. Those macros are the combined numbers from an entire tray of three cups, so if you want the precise amounts on a single cup, divide all of those totals by three.
Again, the nutrition profile of ZenEvo's Protein Cups isn't the greatest, pairing the high protein with high calories, although as we always say, with a more moderate protein to calorie balance, the taste is typically better. That is the case with Protein Cups, as they are deliciously addictive, to the point where you could put away three times as much as you'd prefer purely because they are that good and go down so smoothly.
ZenEvo's cup format snack comes in three flavors with the rich and crunchy Pretzel Sea Salt, the slightly sweeter Cookies & Cream, and finally, the traditional Chocolate Peanut Butter Protein Cup. All of the options are incredibly smooth and are so rich and sweet, especially as you bit in from the outside, that you'll think you're eating a sugar-loaded treat.
You can check out ZenEvo and its Protein Cups in more detail through its website, where you can see the rest of its products as well, such as the energizing Driving Energy and Sleep Sweet sleep supporting chocolates. Directly from the brand, the Protein Cups will cost you $35.99 for a tray of three with as mentioned, each of those trays having three tasty cups.