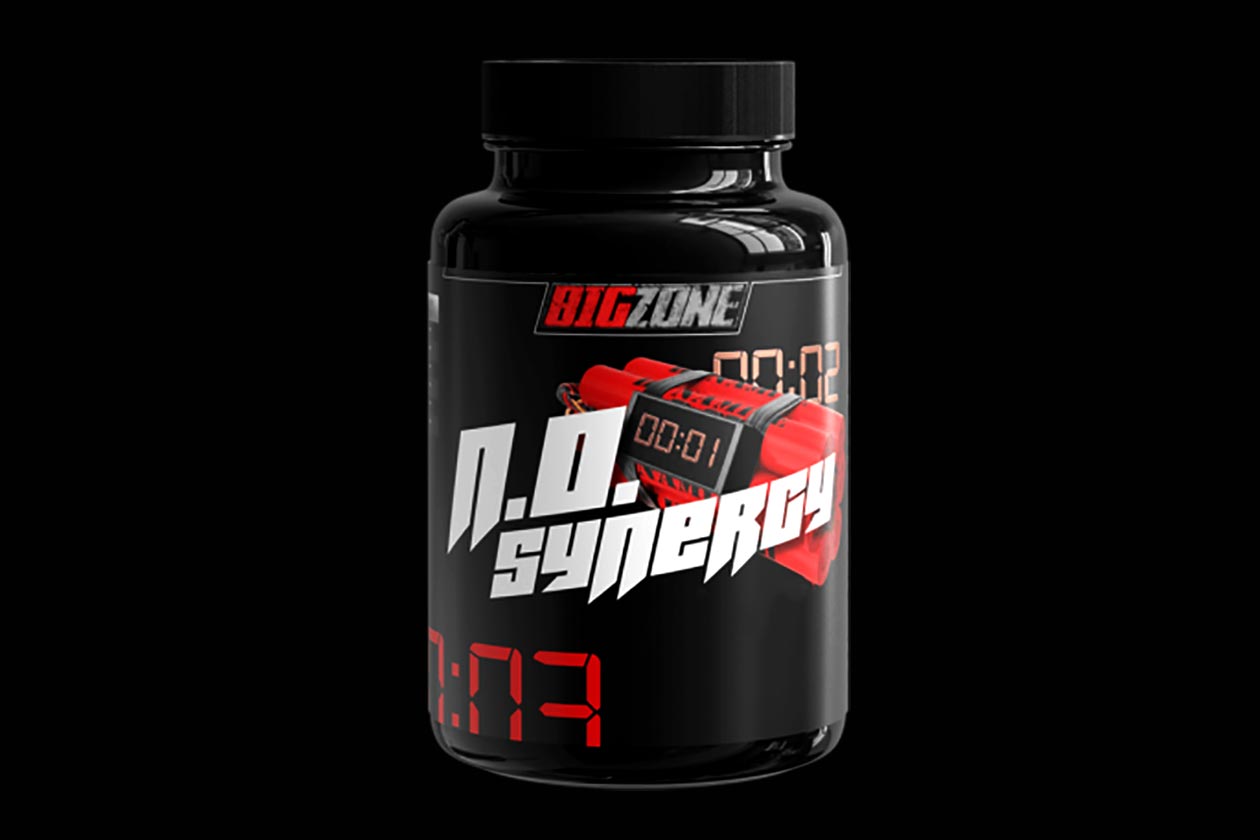 Separate and stackable capsule pump supplements are becoming more and more common these days, with several brands now having them in their lineups, on top of a broad, sometimes more advanced powder pump pre-workout. German brand Big Zone has joined that trend this month with a product named NO Synergy, featuring a handful of ingredients to improve nitric oxide production.
Each two-capsule serving of Big Zone's NO Synergy comes with 574mg of norvaline, 465mg of pine bark, and 155mg of gymnema sylvestre extract, with 5mg of black pepper also in the mix to maximize absorption of the formula. Again, it is a relatively simple combination of components that can easily be stacked with the brand's other pre-workouts, Shelter and Blood Storm, as there is little crossover.
NO Synergy is available from the Germany-based Big Zone's major retail partner Gigas Nutrition and at a price reflecting the simplicity of the supplement's four-ingredient formula. A full-size bottle of NO Synergy will cost you €24.69 (26.39 USD), and in each of those bottles, you 90 capsules, enough for 45 full servings.