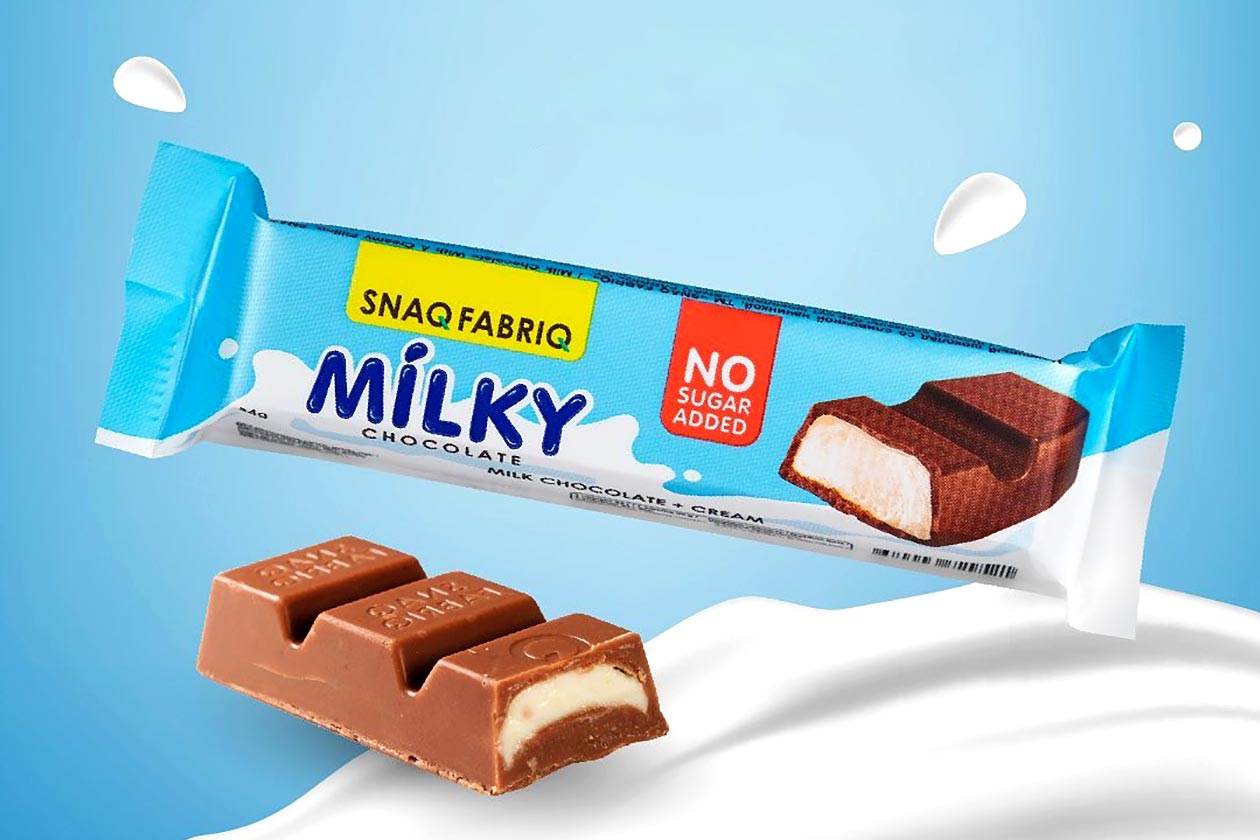 Bombbar's Snaq Fabriq brand is a healthier alternative, flavor-driven line of treats and snacks, not always focusing on including protein or protein as high as that usual 20g a bar. Under Snaq Fabriq, the Russian company has come out with the Snickers-like Snaqer protein bar, Crispy Chips, Oatmeal Cookies, a low-calorie Pancake, and now the all-new Milky.
Milky from Bombbar and Snaq Fabriq is essentially a chocolate bar with a sweet, creamy filling, all wrapped in delicious milk chocolate. It is divided up into blocks that you can snap off to eat piece by piece or just chomp down and enjoy as a traditional bar. Again Snaq Fabriq isn't a protein-heavy brand, and that is reflected in Milky as it's more of a no sugar treat.
Bombbar and Snaq Fabriq's Milky chocolate bar weighs in at a light 34g and provides 4g of protein, 11g of carbohydrates with no added sugar, 12g of fat, and 158 calories. The product is available from Bombbar's primary online store, and like most of the brand's snacks, the Snaq Fabriq Milky isn't all that expensive at ₽960 (12.89 USD) for a large box of 16 bars.