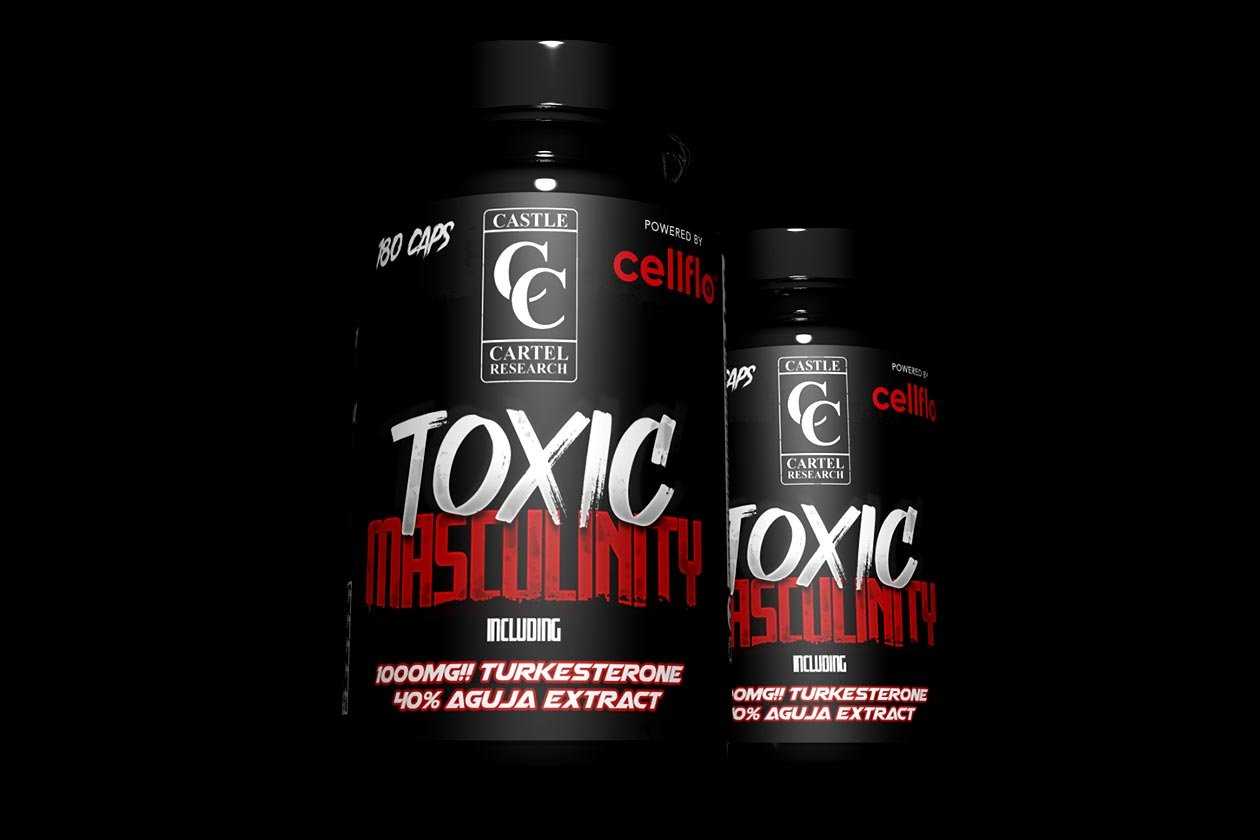 Castle Cartel Research is a new and upcoming supplement company that plans on uniquely launching in two different parts of the world. While we have seen this from well-established brands, it's incredibly rare for those that are just starting out. Regardless of the rarity, that is how Castle Cartel is planning to debut, and with a product that's not in the more common categories of pre-workout, weight loss, or protein powder.
Castle Cartel Research is planning to start its journey in the highly competitive supplement industry with a muscle-building product named Toxic Masculinity. Very little is known about the first effort from the yet-to-be-released brand, only that it'll feature a whole host of ingredients to support muscle strength and size, with two of those being CellFlo6 and a hefty one gram of ajuga turkestanica providing a high 40% turkesterone.
While Castle Cartel Research may have only named two ingredients in Toxic Masculinity, it already sounds like a promising supplement, with that solid dose and standardization of turkesterone being a great indicator. The product will have 180 capsules per bottle, which would work out to a sizeable six capsule serving size if it has the usual 30 servings a bottle, further confirming it has a variety of ingredients to support its cause.
We'll be sharing more details on Toxic Masculinity in the lead-up to Castle Cartel Research's launch somewhere around the end of next month, so about one and a half to two months away. As mentioned earlier, the newcomer will uniquely release its debut muscle-building supplement in two parts of the world, the United Kingdom and down under in Australia.