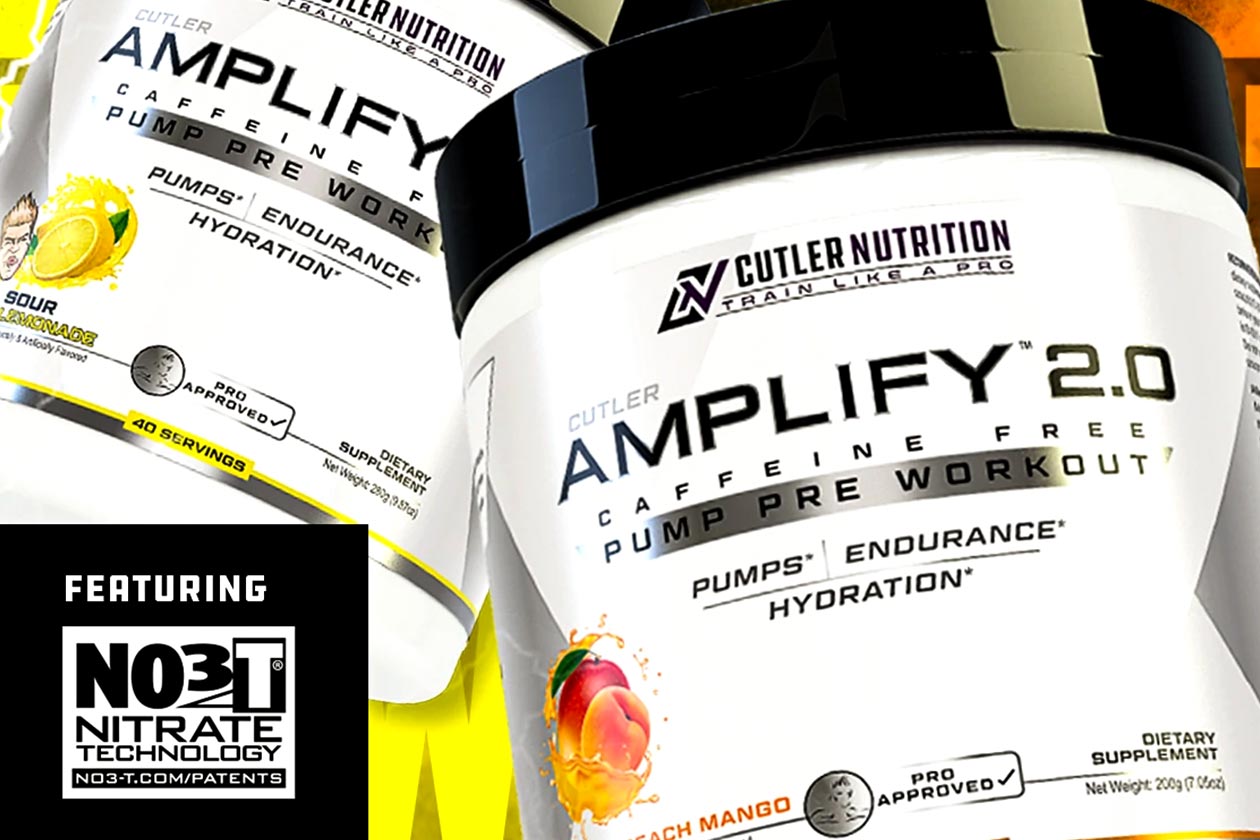 Jay Cutler's brand Cutler Nutrition has reformulated and relaunched its stimulant-free, pump-powering pre-workout Amplify, re-introducing it as Amplify 2.0. The main focus of the supplement is still to increase and enhance muscle pumps, and it has carried over a couple of the ingredients from the original to do that, dropped several others, and added a key premium component.
Cutler Nutrition's new Amplify 2.0 has slightly less citrulline than its predecessor at 4g in a full two-scoop serving, instead of 5g, and the same amount of coconut water to support hydration with half a gram. Everything else has been dropped from the supplement, including grape seed and the creatine HCl, but in their place, Cutler has thrown in 2g of premium NO3-T arginine nitrate.
Amplify 2.0 is essentially a simplified pump pre-workout compared to the original, and without the creatine HCl, it's also more of a pump-focused supplement. The three ingredients keep the product stackable with other pre-workouts, including Cutler Nutrition's Prevail. You can grab the Amplify sequel from the brand's website with the same serving strategy at 40 half and 20 full servings.
Cutler Nutrition is running a sale at the moment to go with the launch of Amplify 2.0, where the coupon code "NEWAMP" gets you 20% off, dropping the pump pre-workout from $39.99 down to $32. There are two flavors available for the product in Sour Lemonade and Peach Mango, both of which were on the menu of the first version of Amplify.