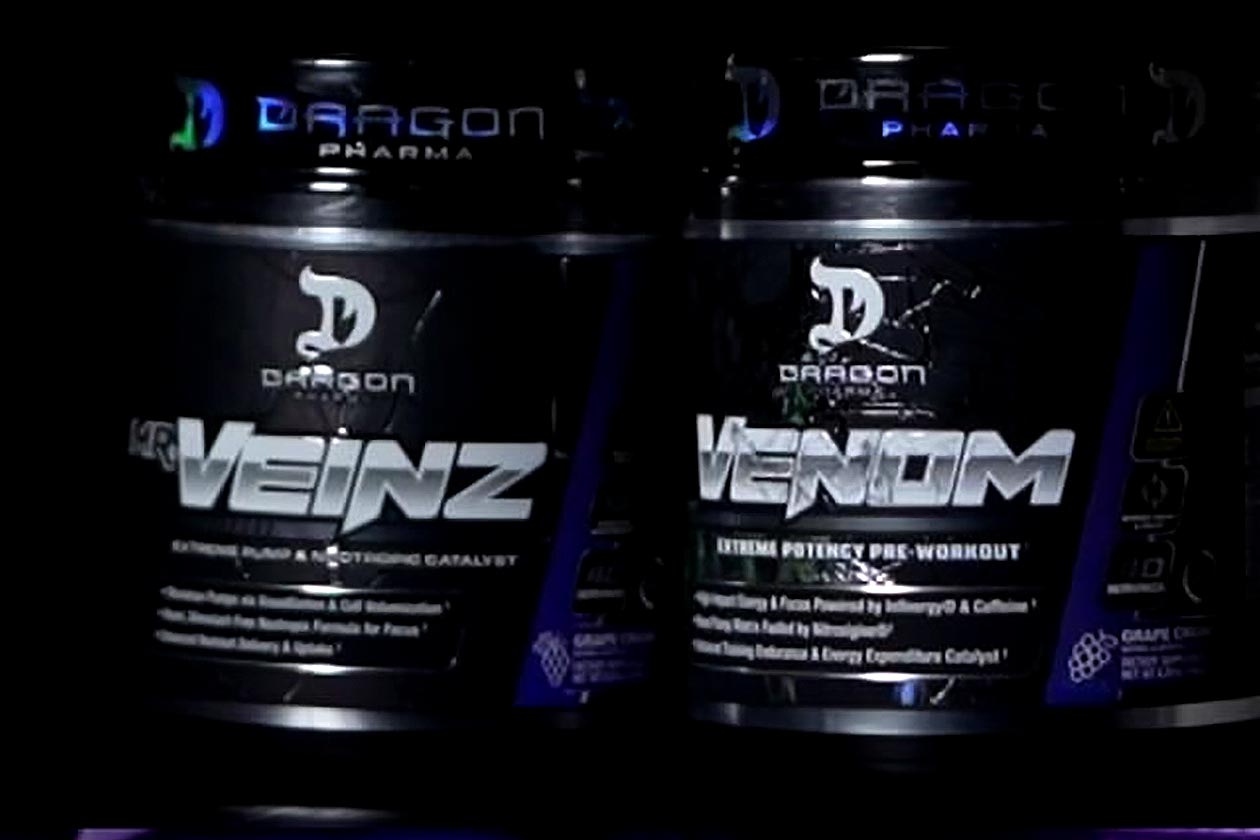 Two years ago, Dragon Pharma reformulated and relaunched its intense, stimulant-fueled pre-workout Venom. The product is packed with highlights such as a full 1.5g of Nitrosigine to drive pumps and a blend of Dynamine, yohimbine, and 400mg of caffeine to increase energy. This month, the brand is back again and getting ready to revamp its flagship pre-workout once more.
Dragon Pharma has revealed that within the next week, it is dropping another iteration of Venom, as well as an updated version of its stackable pump pre-workout Mr. Veinz. The brand hasn't made it overly obvious that it's changing the formulas in the supplements, but with mentions of "new Venom" and "Venom V5", it does sound like we're in for something new and different.
The exact launch date Dragon Pharma is promoting for its return of Venom and Mr. Veinz is in only a few days on Friday of this week, through the brand's online store at dragonpharmalabs.com. We'll make sure we share the details as soon as we have them, but it is great to see the brand is updating both of the products at the same time so fans can grab the two together.