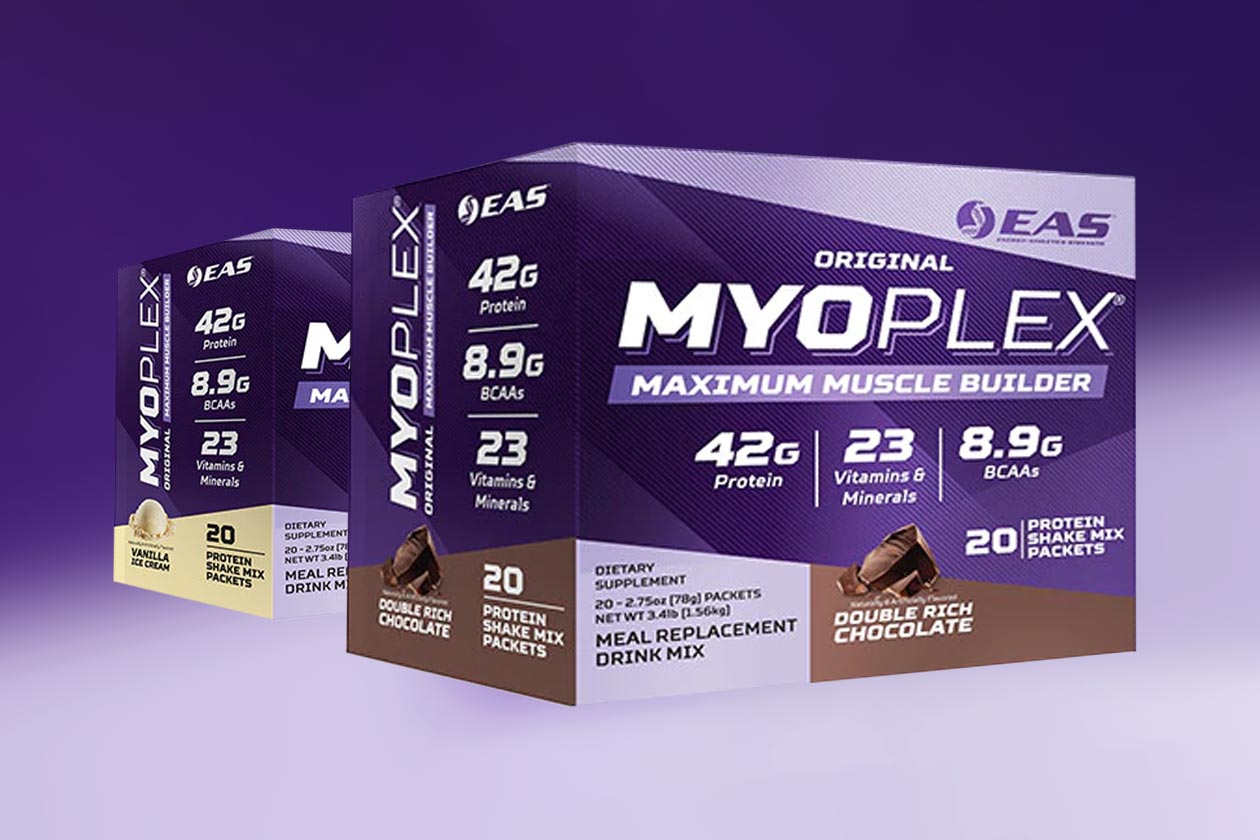 When Hi-Tech Pharmaceuticals brought back the previously discontinued, iconic sports nutrition company EAS in February, it did so with two straightforward supplements named L-Glutamine and HMB. While those were the first items Hi-Tech rolled out in its return of EAS, it confirmed several familiar products would eventually be joining them, including Muscle Armor, Betagen, and MyoPlex.
The legendary EAS meal replacement supplement MyoPlex has made its return this month, and it is true to the original featuring a similar set of ingredients, dosages, and macros. For those who don't remember the incredibly long-running EAS product, it was a balanced and nutritious meal replacement that came in single-serving sachets, as opposed to the more traditional tub of bulk powder.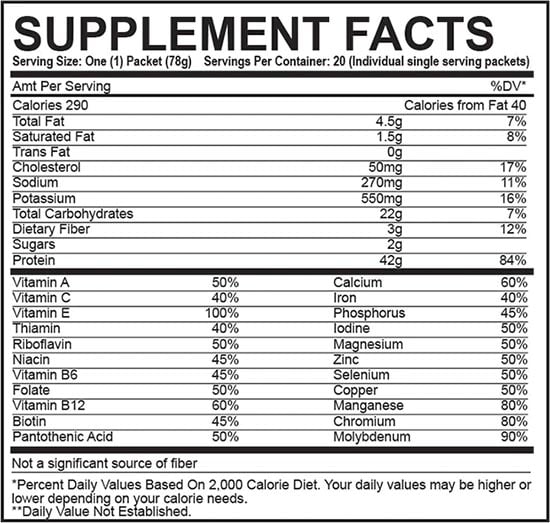 The relaunched version of EAS MyoPlex under Hi-Tech Pharmaceuticals has 42g of protein per serving, like the previous MyoPlex, coming from a blend of whey concentrate, isolate, and hydrolyzed whey, and casein. The carbohydrates come in at 22g, primarily from maltodextrin, again, like the last MyoPlex, with only 2g of sugar, 4.5g of fat, and a reasonable meal replacement style calorie count of 290.
Alongside the nutrition profile, Hi-Tech Pharmaceuticals has continued another key feature of EAS MyoPlex, and an added full spectrum of vitamins and minerals for general health and wellness. The supplement still comes in single-serving sachets with 20 per box, it has two traditional flavors in Double Rich Chocolate and Vanilla Ice Cream, and it's available straight from Hi-Tech at $69.95.