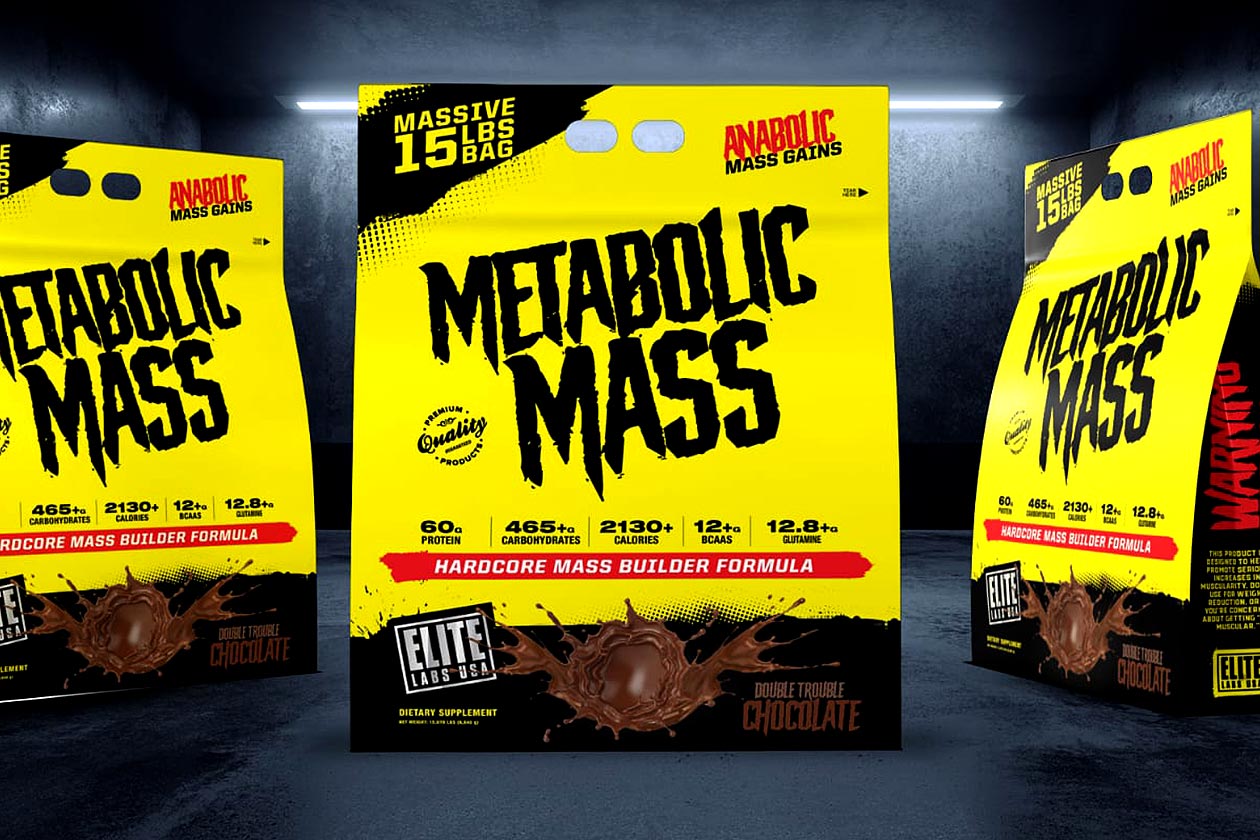 Elite Labs made a name for itself years ago with its massive 20lb Mass Muscle Gainer, packing an intense calorie-dense nutrition profile with 60g of protein, as much as 215g of carbohydrates, and up to 1,150 calories. The brand later followed that up with Extreme Massive Mass Gainer, with an even bigger bag and macros at 60g of protein, as high as 252g of carbohydrates, and 1,290 calories in a 25lb bag.
Next month Elite Labs is pushing the calories even further with the launch of yet another competitor for the mass gainer market. Metabolic Mass is Elite Labs' most macro-packed supplement to date, providing the same amount of protein as Mass Muscle Gainer and Extreme Massive Mass Gainer at 60g. The rest of the nutrition profile is where things get intense, with 465g of carbohydrates and 2,130 calories.
We've seen a lot of mass gainers in our time, and not only is 2,130 the highest amount of calories Elite Labs has put into a product, but it's also the most we've seen in a single serving of this type of supplement. Despite the immense macros packed into a serving of Metabolic Mass, it is actually coming in a smaller bag size than either of Elite Labs' other mass proteins at 15lb.
Elite Labs Metabolic Mass will be out and available sometime next month, as mentioned, in a sizeable 15lb bag with two traditional tastes to choose from in Double Trouble Chocolate and Vanilla Ice Cream. We're not sure how much it is going to cost, although per bag, we don't see it being too far from Mass Muscle Gainer and Extreme Massive Mass Gainer, as it has more nutrition but a smaller volume.