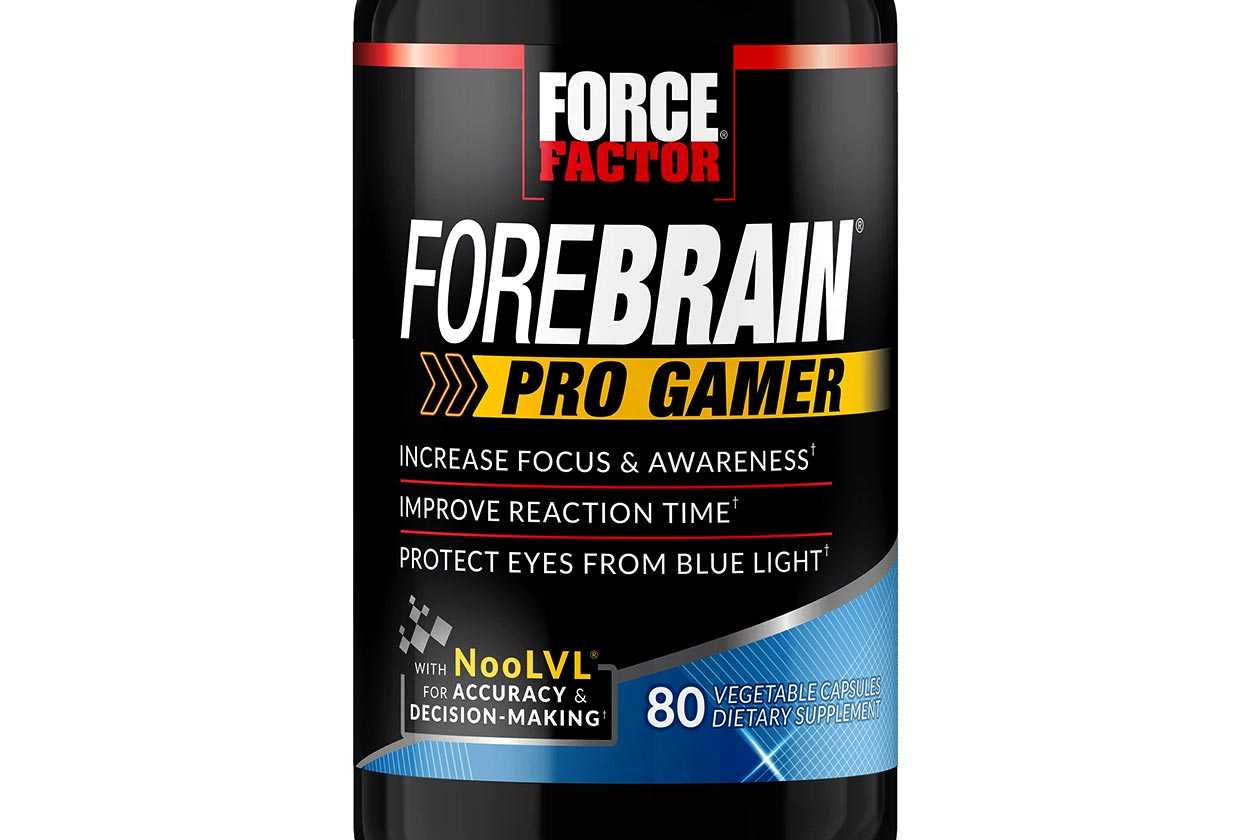 Forebrain is a series of nootropic supplements from the widely available Force Factor, a sports nutrition company known for many other products, especially its extensive family of Test X180 testosterone boosters. The brand's Forebrain collection consists of the original Forebrain, Forebrain Smart Nootropic, the edible Forebrain Gummies, Forebrain Advanced, and now Forebrain Pro Gamer.
Forebrain Pro Gamer is similar to Force Factor's other Forebrain supplements in that it's a nootropic formula, although the combination of ingredients has been switched up and tailored more towards gamers. The brand has brought together compounds to improve mental focus, cognition, accuracy, reaction time, and awareness and support eye health by protecting your eyes from blue light.
As mentioned and as you can see, Forebrain Pro Gamer is Force Factor's nootropic product built specifically for gamers, making it a nice addition to the series with a clear point of difference. The key ingredients powering the supplement include a full 1.6g of the premium and proven gaming ingredient NooLVL, 10mg of FloraGLO lutein for the eye health benefits, and VegiSURGE green coffee providing 150mg of smooth, energizing natural caffeine.
Another great feature of Forebrain Pro Gamer is that Force Factor has kept its price around the same as its other Forebrain products. It reinforces the feeling it's an alternative for gamers with similar value as the other Forebrains but those gaming-specific benefits. You can purchase Forebrain Pro Gamer from Amazon at $34.99 for a full-size bottle of 20 four-capsule servings