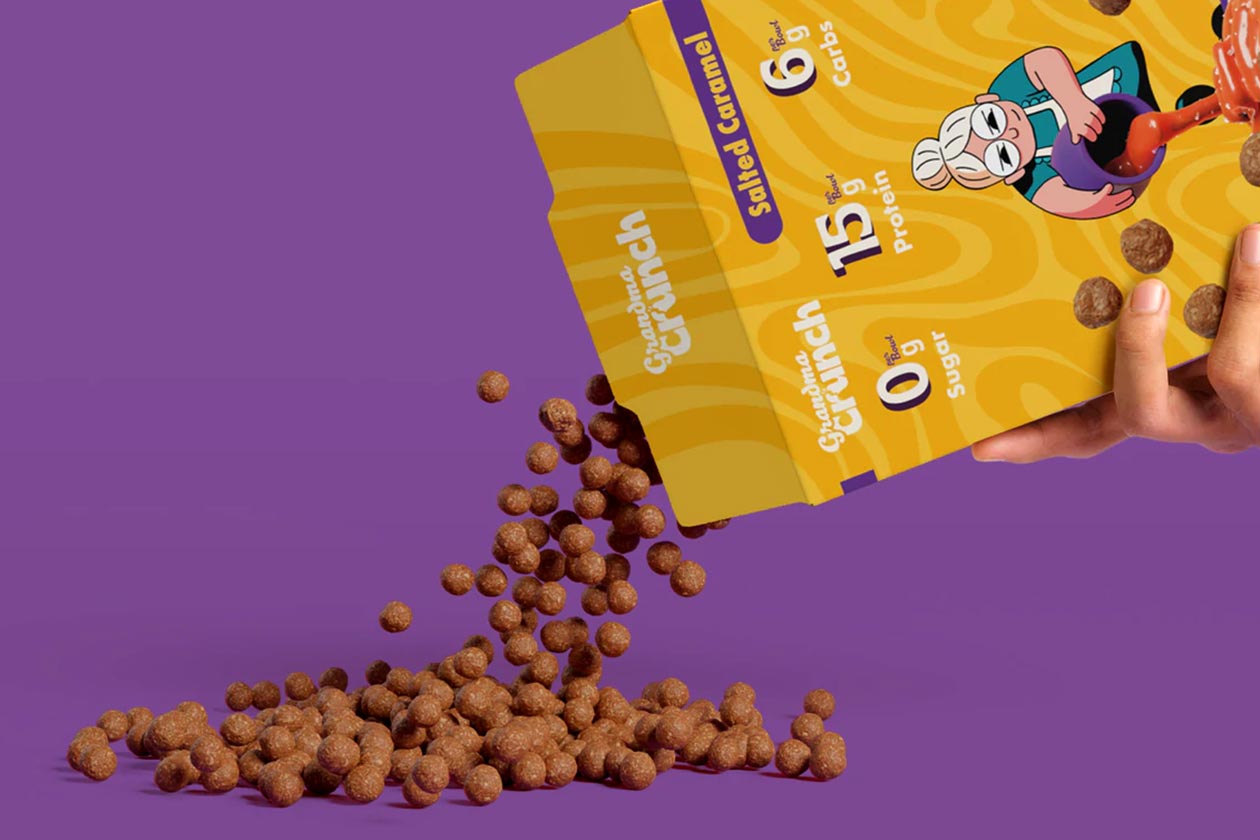 Grandma Crunch is another protein-packed, low net carbohydrate cereal company hailing from the UK. Its signature product is a crispy puff-ball type cereal, and it comes in a great selection of flavors, including Cocoa, Peanut Butter Brownie, Coconut, and Cinnamon. The brand is now expanding that list of options for its protein cereal from four to six, adding two tasty new flavors that fit right alongside the others.
Flavors numbers five and six from Grandma Crunch are a sweet and salty Salted Caramel, and the high-protein cereal's first fruity flavor with a sweet Strawberry. Both products have the cereal's usual protein-first macros with 15g per serving, only 6g of carbohydrates and that's not net carbohydrates, almost no sugar at half a gram or less, 5 to 7g of fat, and 135 calories in Salted Caramel and 149 for Strawberry.
You can purchase Salted Caramel and Strawberry straight from Grandma Crunch's online store for £26.48 (34.69 USD) for a bundle of four full-size 248g boxes. There are also some variety packs available with one each of Salted Caramel and Strawberry for £14.50 (19 USD), or a complete collection with one of each of the brand's six flavors of protein cereal for the same amount as the bundle of four at £26.48.