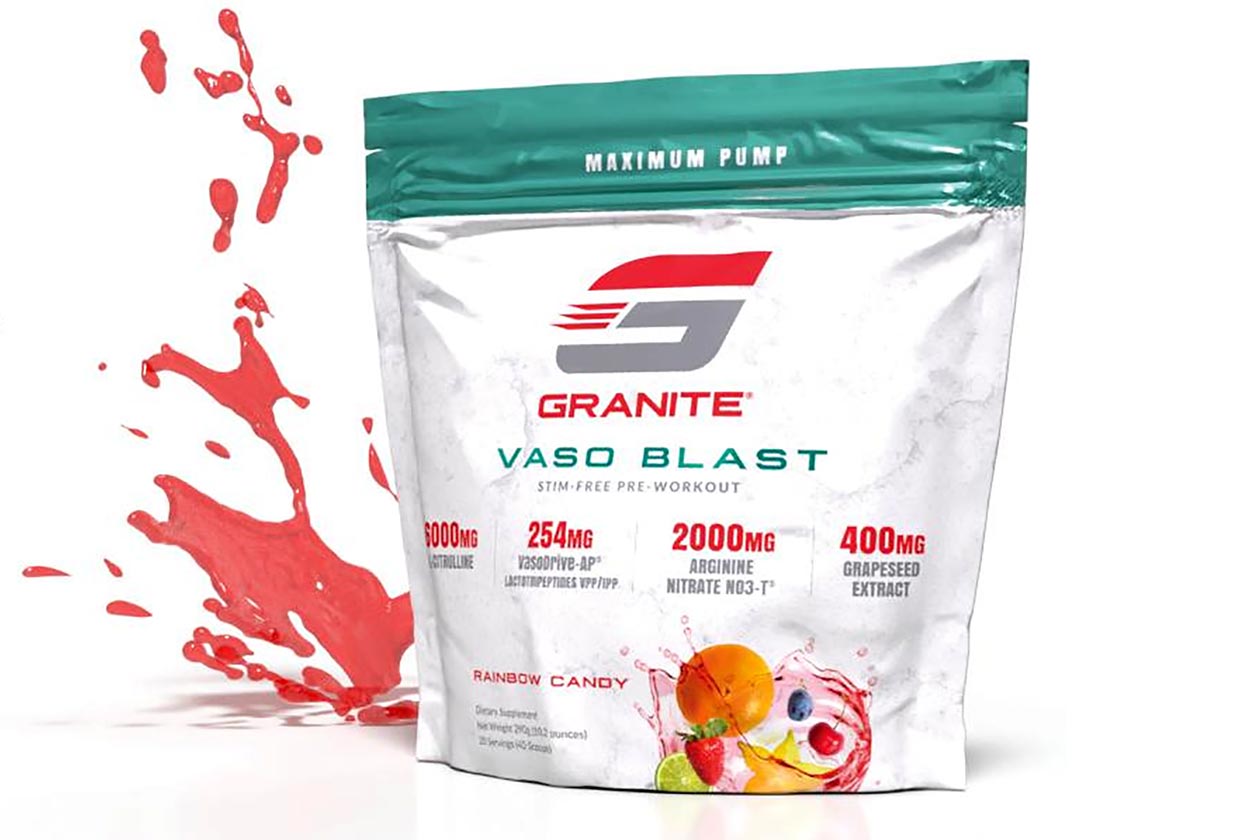 Reputable brand Granite Supplements started the year with a new flavor of its stimulant-free, pump-powering pre-workout Vaso Blast, seeing the original Rainbow Candy and Cherry Lime joined by Blood Orange. The product itself is packed full of premium ingredients, including a solid 254mg of VasoDrive-AP in a maximum two-scoop serving, 400mg of pine bark, and 2g of NO3-T arginine nitrate.
Granite Supplements is running a deal at the moment that gets you a truly unmissable discount on the stimulant-free and stackable Vaso Blast, dropping its usual $39.99 down to $29.99. The product still comes with all of those pump-enhancing ingredients in your choice of three flavors and with 20 full servings per bag, pairing perfectly with the brand's stimulant-infused GX Pre-Workout.
To take advantage of that sale at Granite Supplements, you need to head to its official online store at granitesupplements.com, add Vaso Blast to your cart, and enter the coupon code "AllThePumps" at checkout.