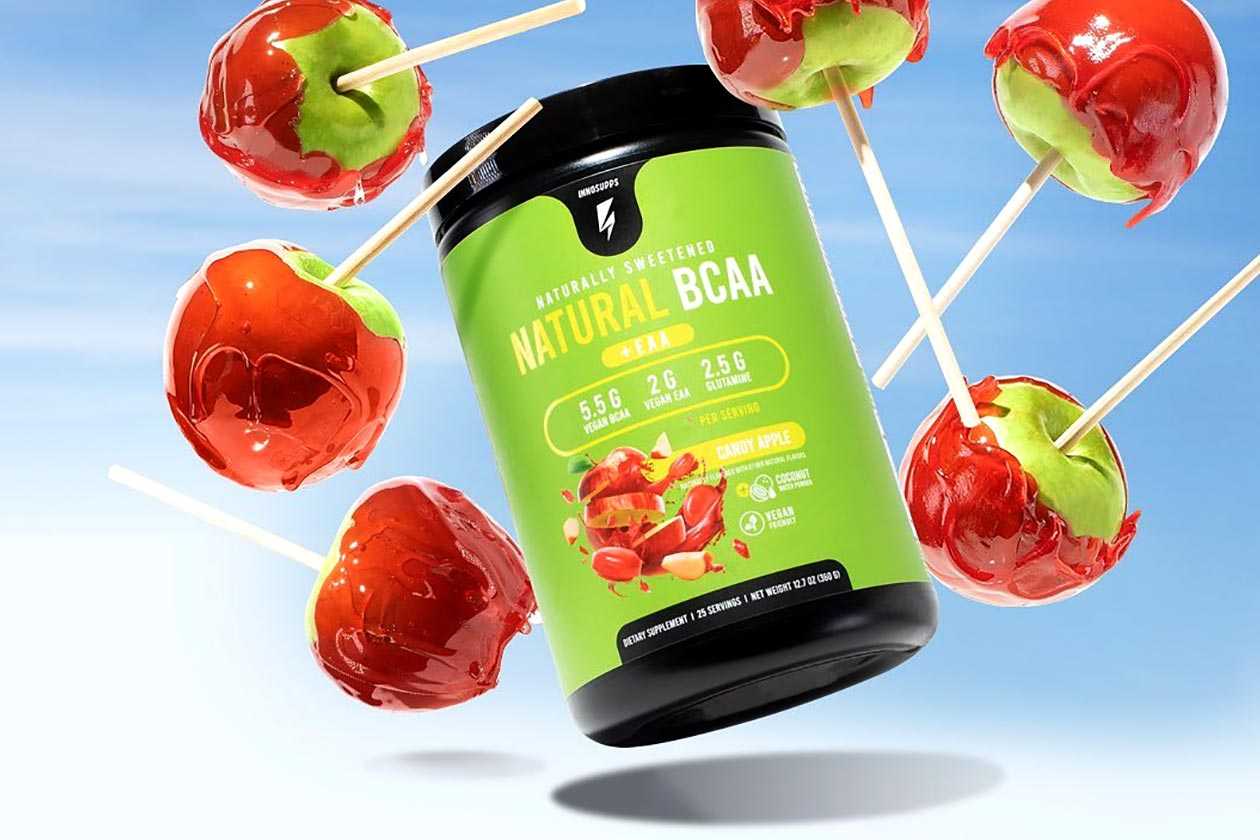 Natural BCAA is Inno Supps' premier competitor in the popular amino category, obviously featuring BCAAs, although that is far from all the brand packs into this one. You get 5g of the all-important BCAAs, alongside 2g of the premium Amino9 blend, giving you all nine EAAs, 2.5g of glutamine, vitamins, electrolytes, and CocOganic branded coconut water.
Inno Supps' Natural BCAA isn't a new supplement, but it has landed itself a new flavor this week, which fans will appreciate, as, until today, there was only one lonely taste to choose from for the product in the fruity Mango Twist. Making it two flavors for the brand's full-spectrum EAA supplement is a sweet, sugary treat-inspired recipe with Candy Apple.
Fans of Inno Supps can grab the new Candy Apple Natural BCAA starting today from the brand's website, where the BCAA and Amino9-backed product is discounted from its usual $49.99 to $39.99 for a full-size tub of 25 servings.