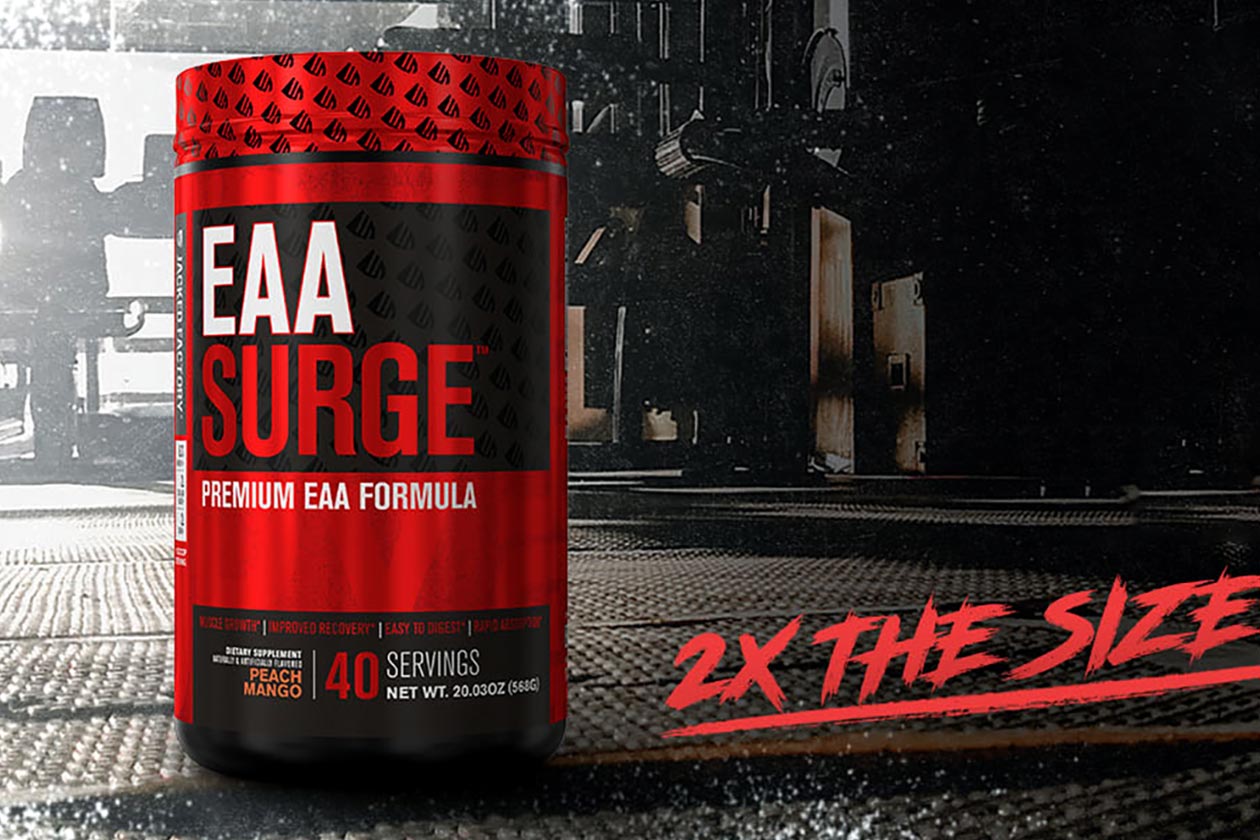 It wasn't that long ago we posted about Jacked Factory more than doubling the size of its menu for the recovery-supporting amino supplement EAA Surge. The every-busy brand took it from two flavors to five with the original Peach Mango and Pineapple joined by Blue Raspberry, Strawberry Limeade, and not-so-traditional unique Cucumber Lime.
Jacked Factory is back again only a month after dropping those new EAA Surge flavors with more for the same supplement, although this time, it's adding another size. Fans that head to the brand's website will now find a double size 40 serving tub available for EAA Surge, featuring all of the same ingredients and dosages but with twice as many servings.
Jacked Factory's new 40 serving EAA Surge is obviously more cost-effective at $56.99, which works out to around 14% cheaper per serving. The only downside to the amino product's value option is there is only one flavor available instead of five like the 20 serving with Peach Mango.