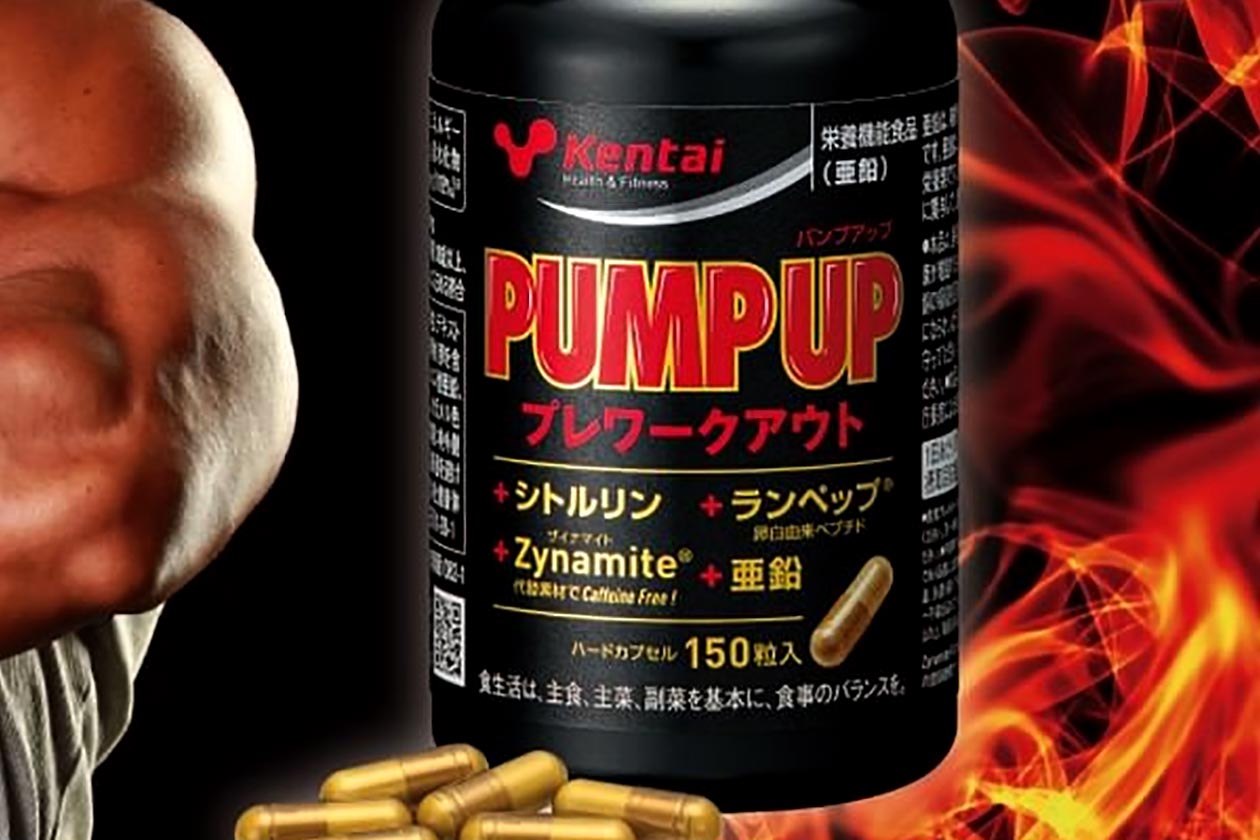 Kentai out of Japan has a new supplement out this month, built to improve and enhance muscle pumps, although it's not the typical combination of ingredients. The brand has brought together two components in its obviously-titled Pump Up, and only one of those is a common pump ingredient, while the other is something you'd find more often in a stimulant pre-workout.
The two key ingredients powering Kentai's Pump Up are citrulline at a gram per serving and the caffeine-free, study-backed, energy and focus-powering Zynamite at 360mg. Those are the two primary features of the product, with again, the main focus being to improve and enhance muscle pumps. They come in capsule format, making them easier to take with other supplements.
From what we understand, the serving size of Pump Up is quite large, with ten capsules needed to provide that gram of citrulline and 360mg of Zynamite. In total, you get just 15 servings in every bottle of the product, and it's certainly on the pricier side for what's inside at ¥6,480 (50.56 USD) each.