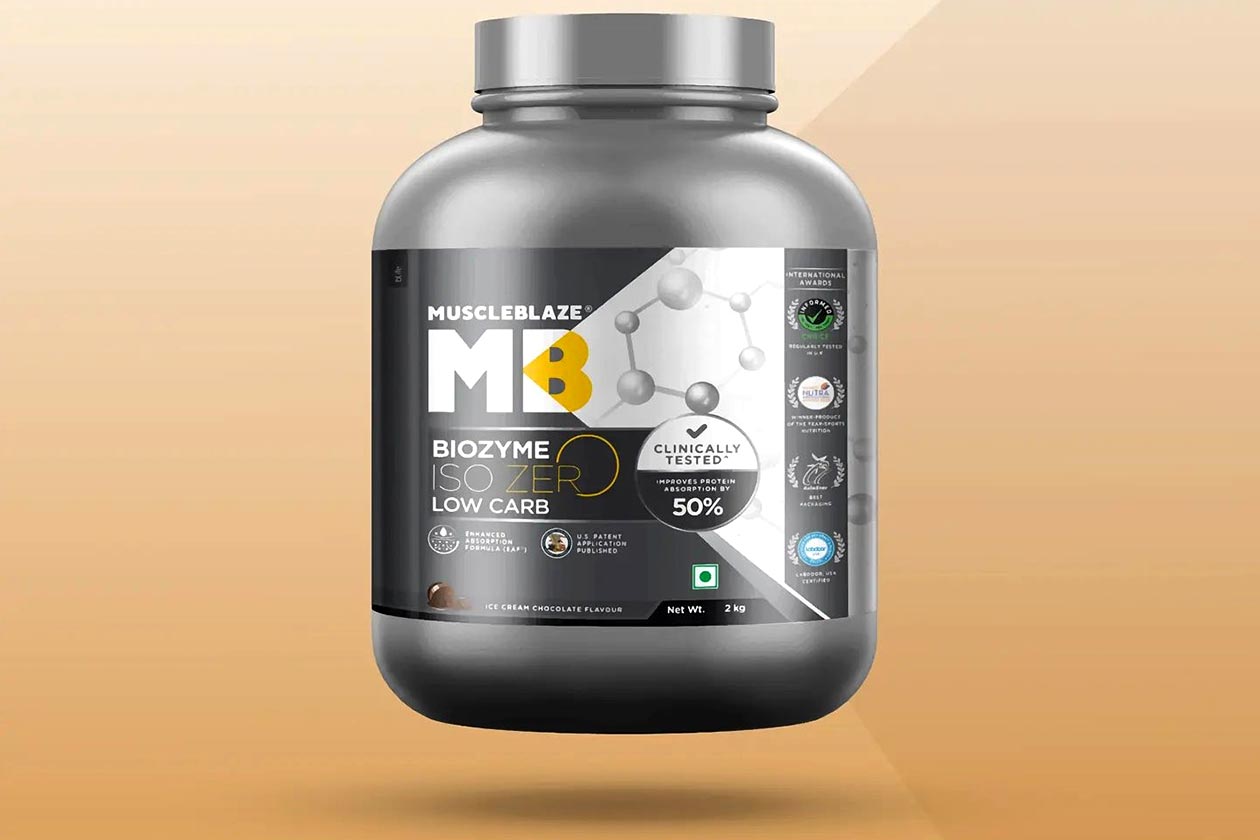 To say MuscleBlaze has a few protein products to choose from is an understatement, as the Indian supplement company has an absolutely massive range to choose from. Just on the traditional powder side, there is Beginner's Protein, Fuel One Whey Protein, Whey Gold, bGreen Plant Protein, Whey Active, BioZyme Performance Whey, Women's ISO Whey, Whey Energy, Raw Whey, and the list truly goes on.
Despite already having a larger variety than almost everyone in the protein powder category, MuscleBlaze has released another one this week, introducing BioZyme ISO-Zero. Like the brand's other BioZyme named supplements, this one is infused with a premium and clinically studied enzyme to improve digestion. What makes BioZyme ISO-Zero different from those other BioZyme proteins is its source of protein.
While MuscleBlaze's BioZyme Performance Whey relies on whey concentrate for its protein, and BioZyme Whey Protein has a blend of whey isolate and concentrate, BioZyme ISO-Zero features only whey isolate. The product packs a high 27g of protein per serving, all from that whey isolate, with close to half a gram of fat, 1.6g of carbohydrates, and only 340mg of sugar, all leading to a lean calorie count of 121.
Being that it is the only one to rely entirely on whey isolate, MuscleBlaze's BioZyme ISO-Zero is the most expensive in its BioZyme protein powder series. To celebrate the launch of the supplement, the brand is heavily discounting it, dropping well below its usual ₹8,799. For a limited time, through MuscleBlaze's website, you can get BioZyme ISO-Zero at ₹5,279 (69.12 USD) for a tub of 58 servings in its one Chocolate Ice Cream flavor.