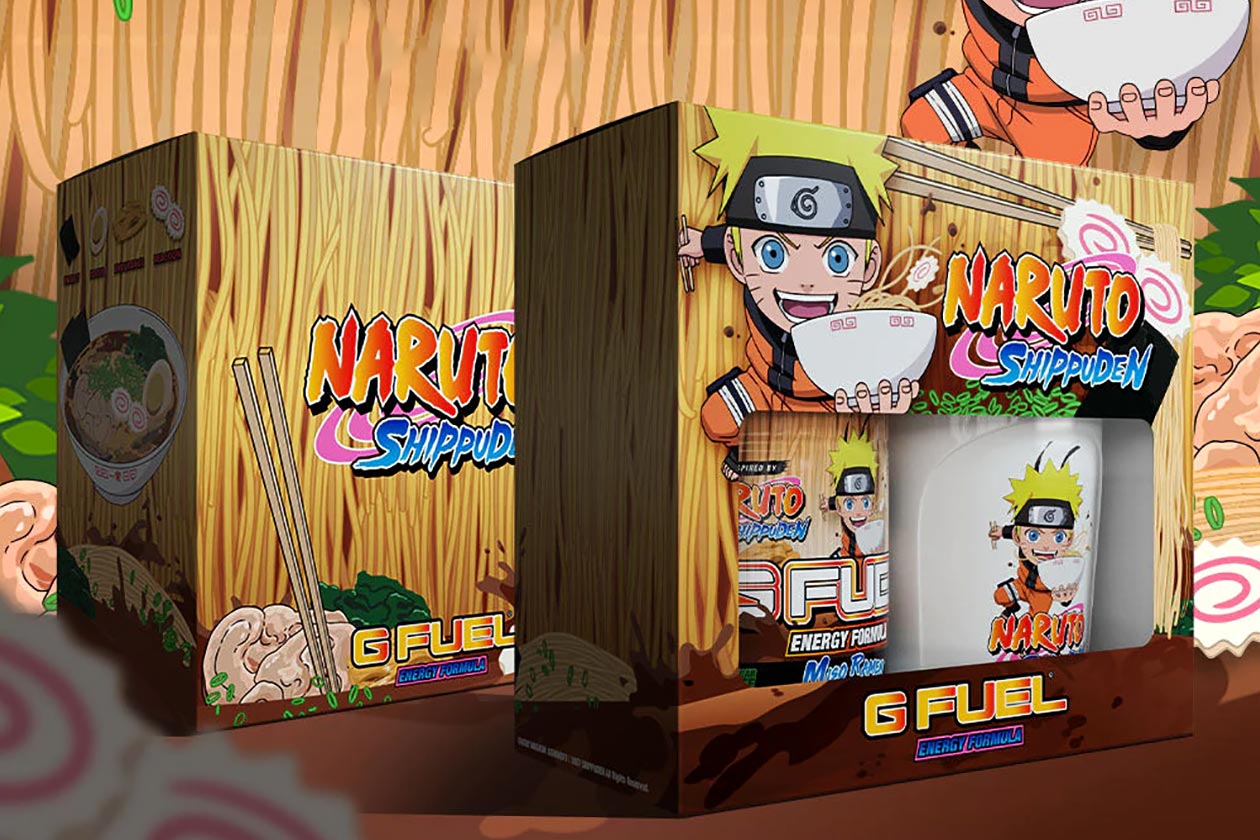 Last year gaming brand G Fuel celebrated April Fool's Day with the announcement of a new Chili Dog flavor that really seemed like a prank, in fact, many people, including us, thought it was. If you saw the product, you might have thought so, too, as it was based on the classic Sanic meme, a deliberate misspelling of Sonic The Hedgehog, and like the meme, it featured a poorly drawn illustration of Sonic.
For 2022, G Fuel struck again, announcing a flavor on April Fool's Day that, like Sanic from 2021, bordered on a potential prank in an authentic Naruto Shippuden flavor collaboration. The gaming supplement company has teamed up with Naruto before, although that wasn't the surprising part. The actual flavor of the product was Miso Ramen, the Japanese noodle soup that's also one of Naruto's favorite meals.
We weren't sure if G Fuel was being serious this time around, but that does appear to be the case. The brand is still clearly promoting its Naruto Shippuden-themed Miso Ramen gaming supplement well beyond April Fool's Day, and seems to actually be launching it. The Miso Ramen G Fuel is said to taste like Miso Ramen, and with all of the product's usual key ingredients to support energy and focus for gamers.
G Fuel's Naruto Shippuden Miso Ramen flavor is not due to roll out or be available for purchase for quite some time, with shipping currently set for sometime in July. As always, you can sign up to the brand's waitlist to be notified as soon as the suspected April Fool's Day prank and unique flavor becomes available, over at gfuel.com.