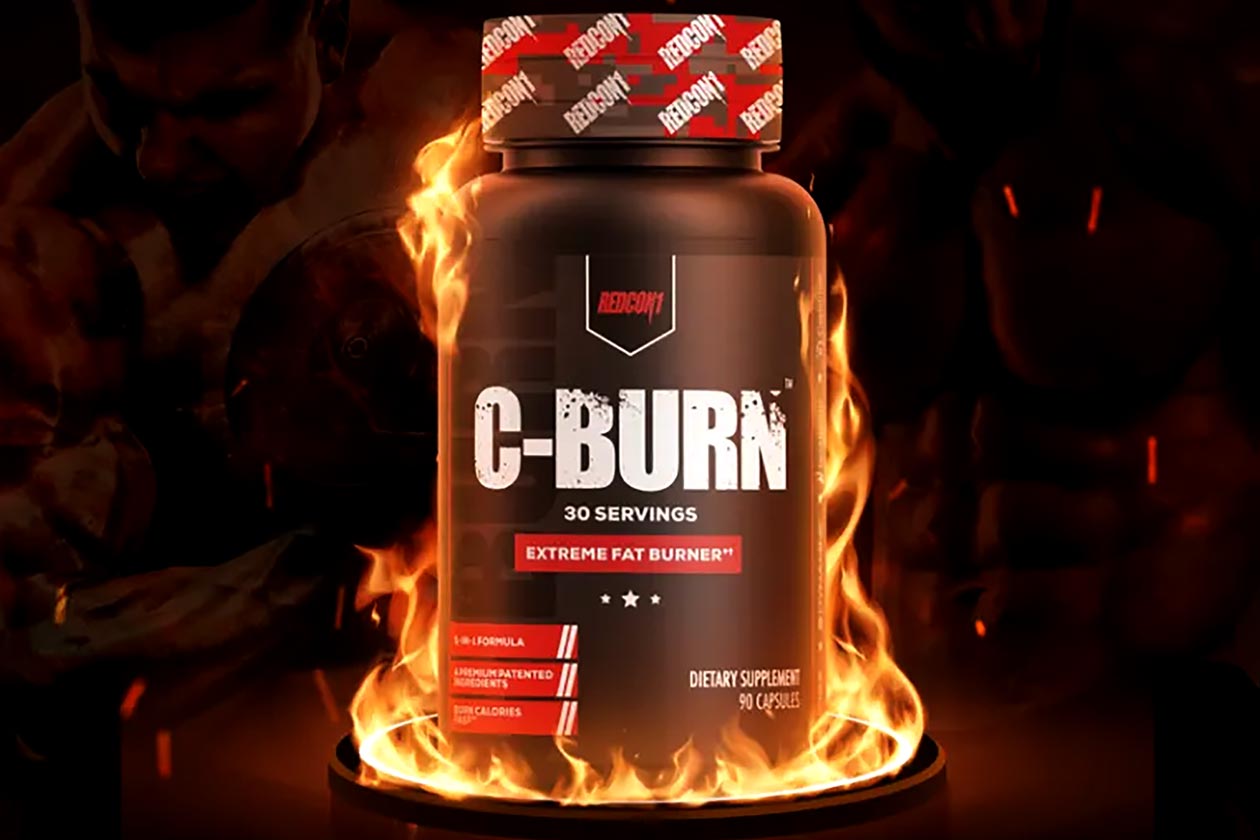 It has been quite some time since we've seen the two-time Brand Of The Year Redcon1 launch an entirely new, advanced sports nutrition supplement, although that is about to change. Over the past year, we've seen different formats of products, spin-offs, and the straightforward Redcon1 gummies, although the brand's last complex supplement came mid-last year in the muscle builder, War Zone.
Details have now been shared on C-Burn, an upcoming product Redcon1 promises to be its most powerful fat burner to date. The brand hasn't tackled weight loss too intensely since it came to market all those years ago. Redcon1 has had the same two supplements in the category since it started with the stimulant-powered Double Tap in capsules and powder, and the stimulant-free and stackable Silencer.
Redcon1 C-Burn is similar to Double Tap in that it is a fat burner featuring a variety of ingredients, including stimulants for strong energy and focus. The brand does describe the upcoming product as an extreme experience, and while it has less caffeine in a regular serving than Double Tap, C-Burn makes up for that with several other stimulants in the mix, including TeaCrine, Dynamine, and alpha yohimbine.
There are many other ingredients in Redcon1 C-Burn supporting the weight loss benefits and effects with green tea, dandelion extract, the sweat-enhancing GBB, Paradoxine grains of paradise, and premium and proven Capsimax. The combination aims to elevate energy, enhance thermogenesis, suppress appetite, boost metabolism, and reduce water retention for a genuinely complete fat burner.
Redcon1 is not expected to launch C-Burn for another month or so, arriving somewhere in the month of May. It will have the usual 30 servings per bottle, and while we don't know for sure, it looks like it'll be available alongside Double Tap and Silencer, simply acting as a more advanced and comprehensive weight loss solution.