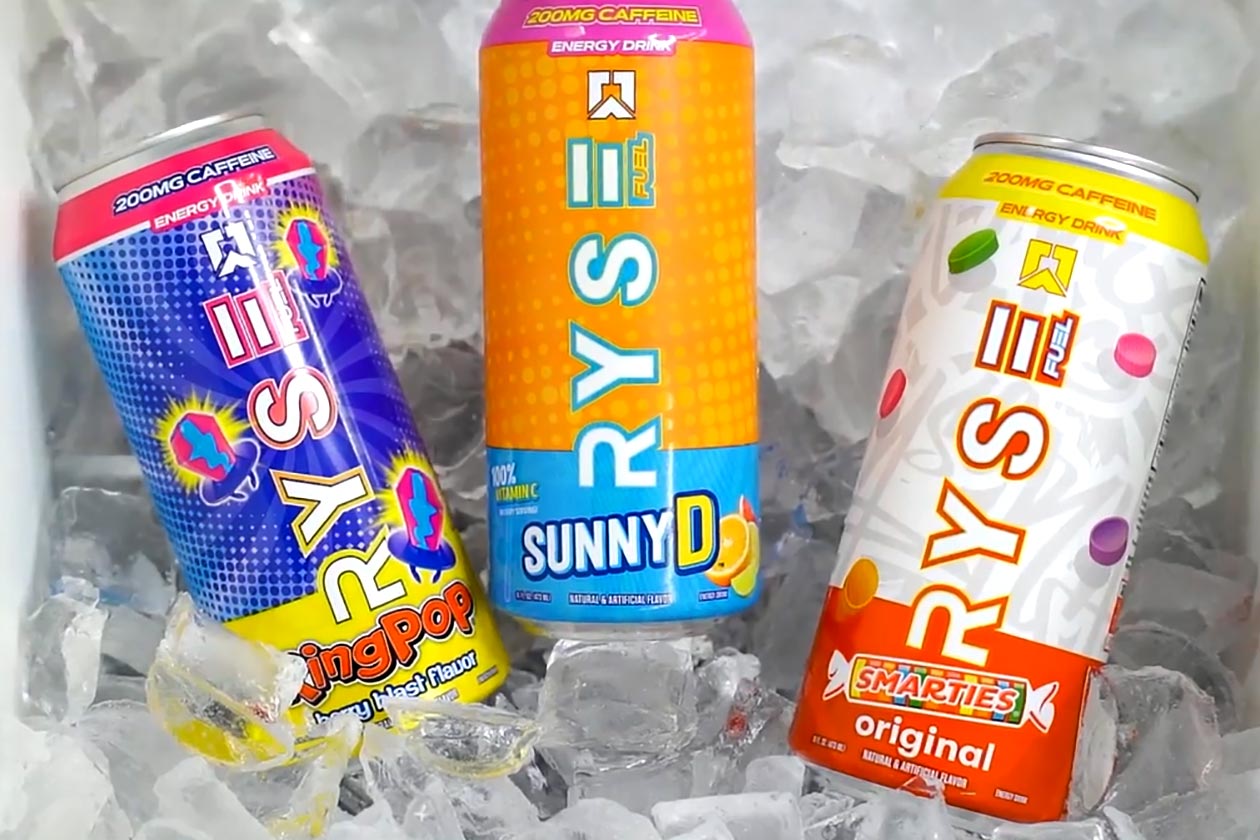 RYSE's long-awaited energy drink, RYSE Fuel, has arrived with details on everything in the product, confirmation of its five different flavors, and where to buy the beverage. The brand revealed many key details leading up to the launch of the product, including its flavor lineup of Baja Burst, Tiger's Blood, and the authentic collaborations, SunnyD, Ring Pop Berry Blast, and Smarties.
RYSE has always delivered great flavors, including products like the top-rated Godzilla Pre-Workout and its Protein Wars champion Loaded Protein, so we have no reason to believe RYSE Fuel won't be another strong competitor on taste. As mentioned, there are some authentic flavors on the menu, and those always make for a great experience bringing you back to something familiar.
The RYSE Fuel energy drink features a combination of common ingredients with a moderate 200mg of smooth, natural caffeine for energy, half a gram of choline bitartrate for focus, and another 500mg of taurine. The sports nutrition supplement maker has also kept things as clean as possible on the nutrition side, with a standard 16oz can having no sugar, carbohydrates, or calories.
RYSE has officially launched two of its five flavors of RYSE Fuel, with Tiger's Blood and Smarties, leaving SunnyD, Ring Pop Berry Blast, and Baja Burst still to come. The place to go to get your hands on the product is RYSE's dedicated beverage online store, separate from its supplements over at rysefuel.com, a pack of 12 cans of RYSE Fuel will cost you $29.99, working out to $2.50 each.