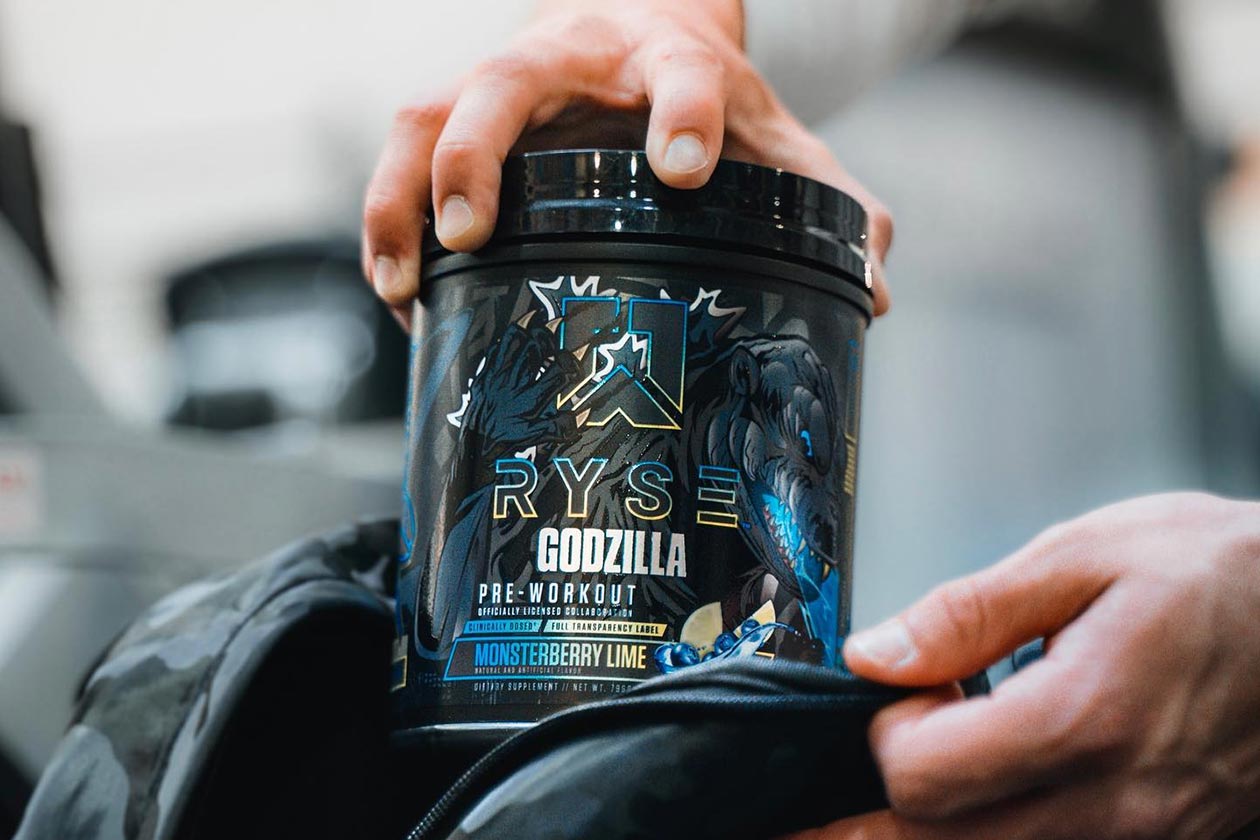 The Godzilla Pre-Workout from RYSE has arrived at The Vitamin Shoppe, and being that it's now one of our top-rated pre-workouts, in at number two, there is a deal that we had to share. Previously the lowest you could get the powerhouse supplement was $56.99 through the brand's own online store, and you could bring that down a bit with various coupons to a more competitive $48.44.
The Vitamin Shoppe has a regular price on RYSE's Godzilla Pre-Workout of $59.99, slightly more expensive than the brand's website, although, for a limited time, the retailer has a buy one get one half price deal. All you have to do is add two tubs of the Godzilla Pre-Workout to your cart, and you'll get them at a combined $89.99, which, when divided into two, works out to a reasonable $45 each.
To add to the sale at The Vitamin Shoppe, until this Friday, you can use the code "CLOCKOUT" for 10% off orders of $50, 15% off $75, 20% off $100, and a strong 25% off $125 or more. That makes for one hell of a deal, bringing two tubs of RYSE's Godzilla Pre-Workout down to $38.25 each or if you really want to save, grab four, and you'll get them at an even heavier discount to $33.75 a tub.
Update
The coupon "CLOCKOUT" does not appear to be working anymore and says it's expired, however you can now use the code "GOINGOUT" for 20% off orders over $75. That drops RYSE's Godzilla Pre-Workout to $36 per full-size tub for two, and it comes with free shipping. The new deal obviously doesn't go as low as $33.75, but it still brings it down substantially and without needing to buy four tubs.