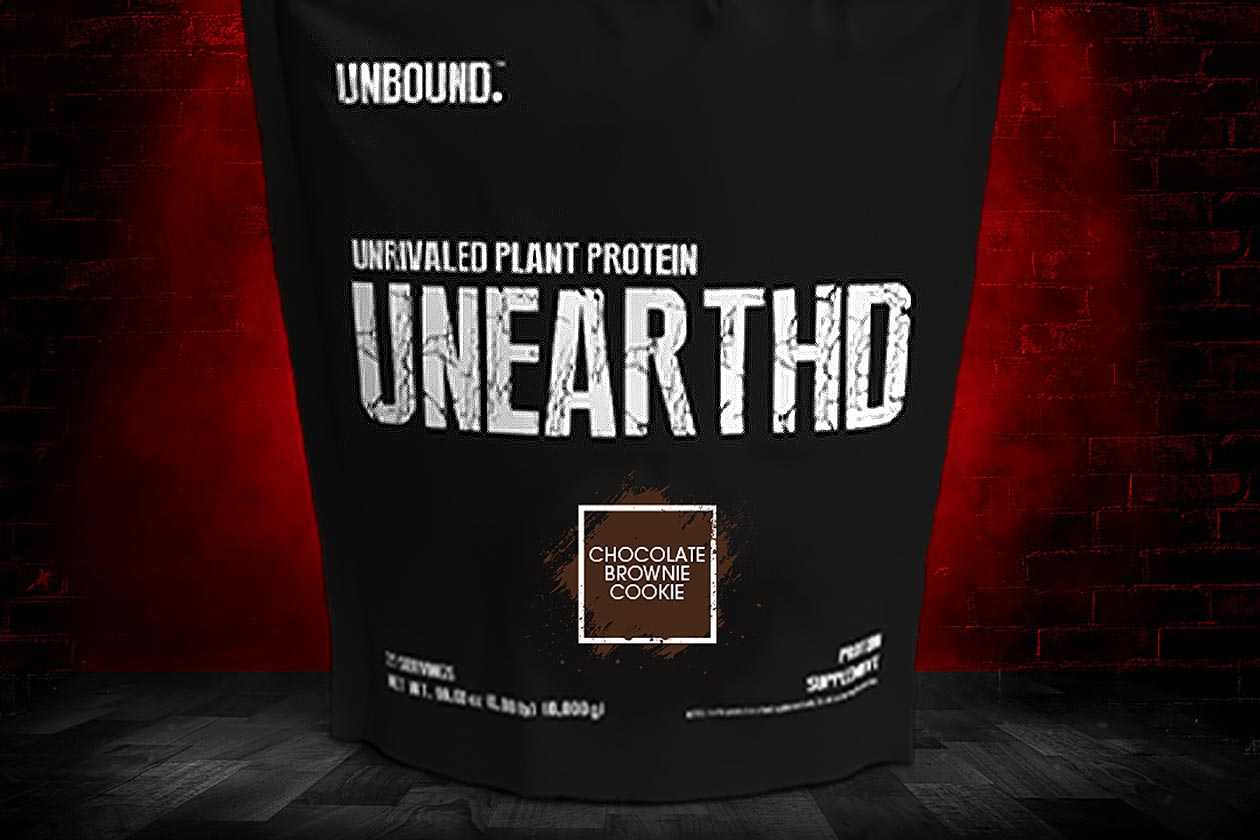 Newcomer Of The Year Winner Unbound has dropped a surprising and exciting announcement this evening with a sneak peek at an all-new upcoming supplement. This is major news as it's a product for a category the hardcore brand has yet to touch, which is not something we've seen it do since it came to market with its six well-put-together supplements.
With products already in competitive categories like pre-workout, muscle building, and weight loss, Unbound is turning its attention to the world of protein powder for its next all-new supplement. The only information we have is the picture above, confirming the protein powder is plant-based, it's named Unearthd, and has at least one flavor in Chocolate Brownie Cookie.
Unbound is one of Nutrabio's premium brands, and with Nutrabio's Plant Protein being on our list of top five vegan-friendly protein powders, we have to imagine Unearthd will have no trouble delivering on taste. More information is expected to be coming soon, with availability not likely far behind as Unbound has proven to be a fast-moving brand on many occasions.