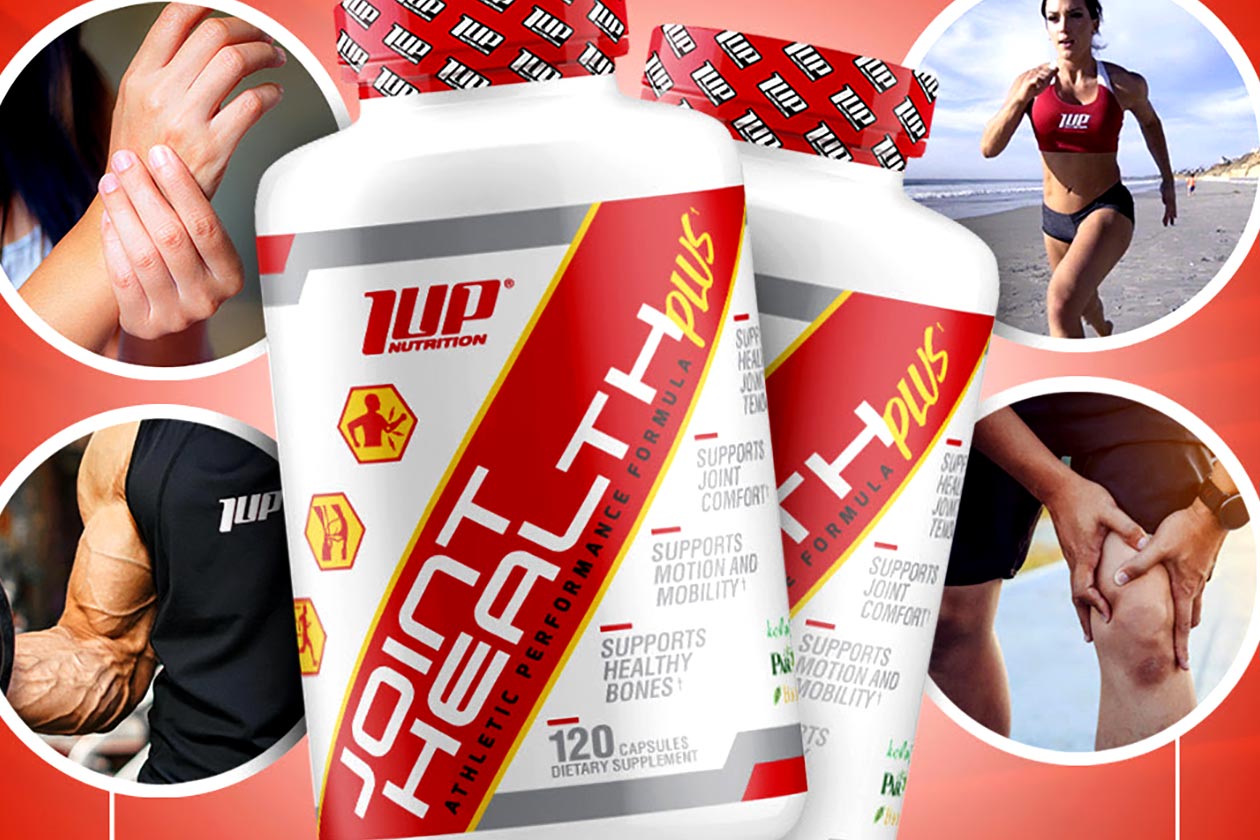 1Up Nutrition is getting ready to relaunch its joint support supplement Joint Health Plus with a refreshed and revamped formula, still, of course, aiming to support overall joint health. The brand has actually made quite a few changes to the ingredients in the product, swapping out all of your common joint elements with the likes of glucosamine, MSM, chondroitin, and hyaluronic acid, all of which are in the current Joint Health Plus.
1Up Nutrition promises its upcoming Joint Health Plus will be a new and improved experience, and despite those ingredients that are no longer in the supplement, there are still some familiar features. The brand has carried over boswellia extract at a lower amount of 100mg per serving, and Kollagen II-XS branded collagen type II, included in the original at 500mg but also dropped a bit for the new Joint Health Plus to 375mg.
The renewed Joint Health Plus does feature a handful of new ingredients, making up for those that haven't been kept with 100mg of ginger extract, 300mg of the clinically proven ParActin, and half a gram of curcumin. Another important addition to the product is half a gram of natural eggshell membrane, which is a key inclusion as it's a source of those removed ingredients in glucosamine, chondroitin, and hyaluronic acid.
As mentioned, with all of the removals, tweaks, and additions, the overall goal of 1Up Nutrition's Joint Health Plus sequel is to give you a more effective product to support joints, tendons, bones, mobility, and comfort. The revamped supplement will be available soon through the brand's online store, and if it's the same price as its predecessor, it'll be $49.99 a bottle.