6AM Run Nutrition is a performance and endurance-specific company that had previously only stuck to that kind of supplement; products geared towards performance and endurance. The brand has supplements like Finish Line to improve recovery after your race or training, the whey protein powder Track Fuel, and the multi-benefit energizing amino formula Marathon.
The team behind 6AM Run Nutrition has stepped into a more common, general sports nutrition category this month with its first pre-workout aptly named Bolt. The brand refers to it as its more extreme training product, and while the formula isn't supremely packed out or intense, it is certainly a more advanced supplement for before training compared to anything else it offers.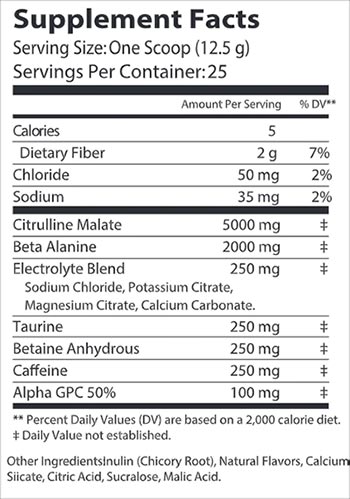 6AM Run Nutrition's Bolt pre-workout comes with a solid 5g of citrulline malate, 2g of the reliable performance-supporting beta-alanine, 250mg of energizing caffeine, and another 250mg of an electrolyte blend for hydration. There are a few other ingredients in the mix, although they're not as respectably dosed as those others with 250mg each of taurine and betaine, both more commonly used well above a gram, and 100mg of alpha-GPC.
Considering what you get in 6AM Run Nutrition's first-ever pre-workout, the price of Bolt through the brand's online store is not as competitive as we'd like. A full-size tub of 25 servings will cost you $59.99, up in the realm of some of the more premium pre-workouts on the market; however you can save 20% if you sign up to the 6AM Run's newsletter.