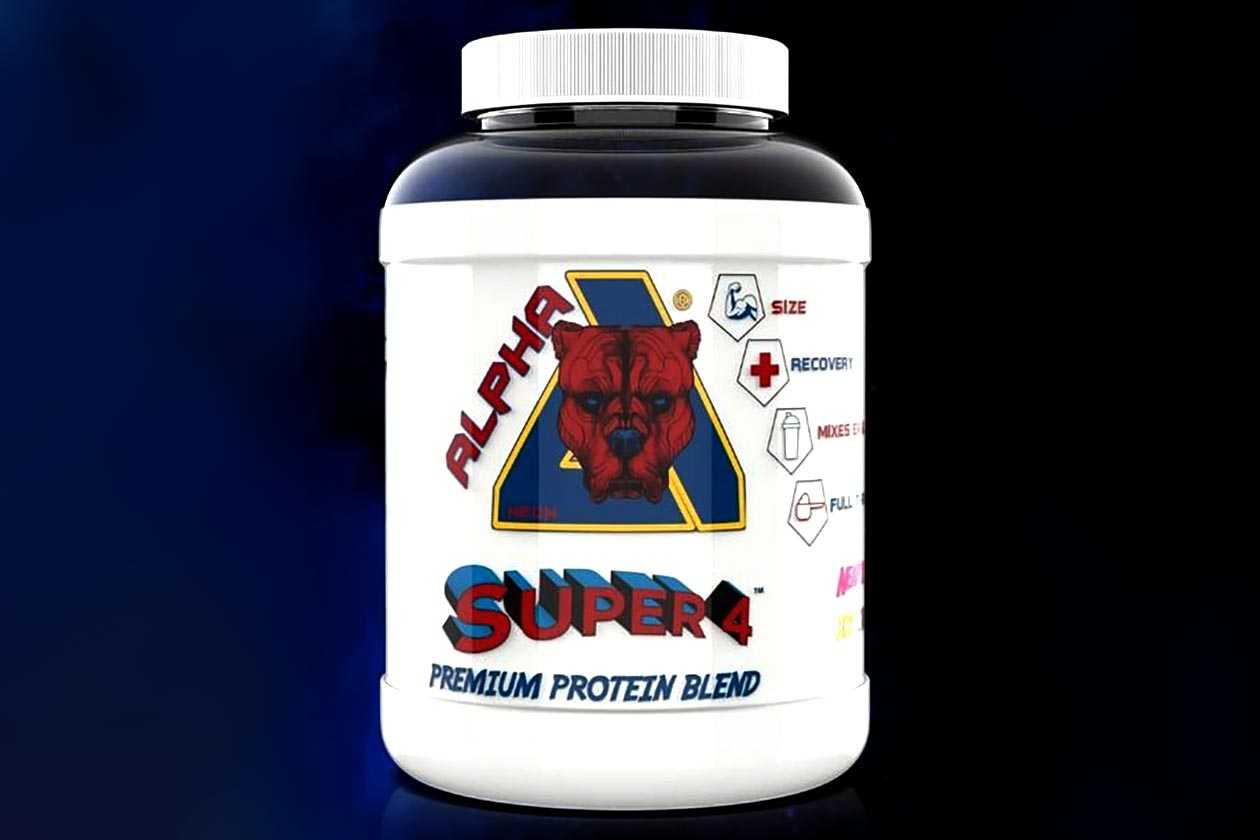 The gradually growing UK-based brand Alpha Neon doesn't stick to the norm when it comes to flavors for its premier protein powder Super 4, made, of course, with four different sources of protein. Alpha Neon is also one of the few companies that fully disclose its ingredients, with 29g of protein per serving transparently coming from 8.4g each of whey isolate and milk isolate, and 8.05g each of micellar casein and whey concentrate.
The current flavors on Alpha Neon's Super 4 menu include the likes of Strawberry Cotton Candy, Blueberry Muffin, and New York Cheesecake; as mentioned, not your typical flavors of protein powder. Very soon, the brand is adding to that lineup with another four tasty options, all continuing the supplement's unique flavor theme with Jammy Biscuit, Chocolate Caramel, Carrot Cake, and a presumably Nutella-inspired Hazelnut Spread.
All of the intriguing and undoubtedly enjoyable new flavors of Super 4 protein powder will be available directly from Alpha Neon's website sometime next week at £49.99 (60.91 USD). They're coming in the one full-size 2kg tub providing about 57 servings, and keep in mind those servings have that slightly higher 29g of protein.