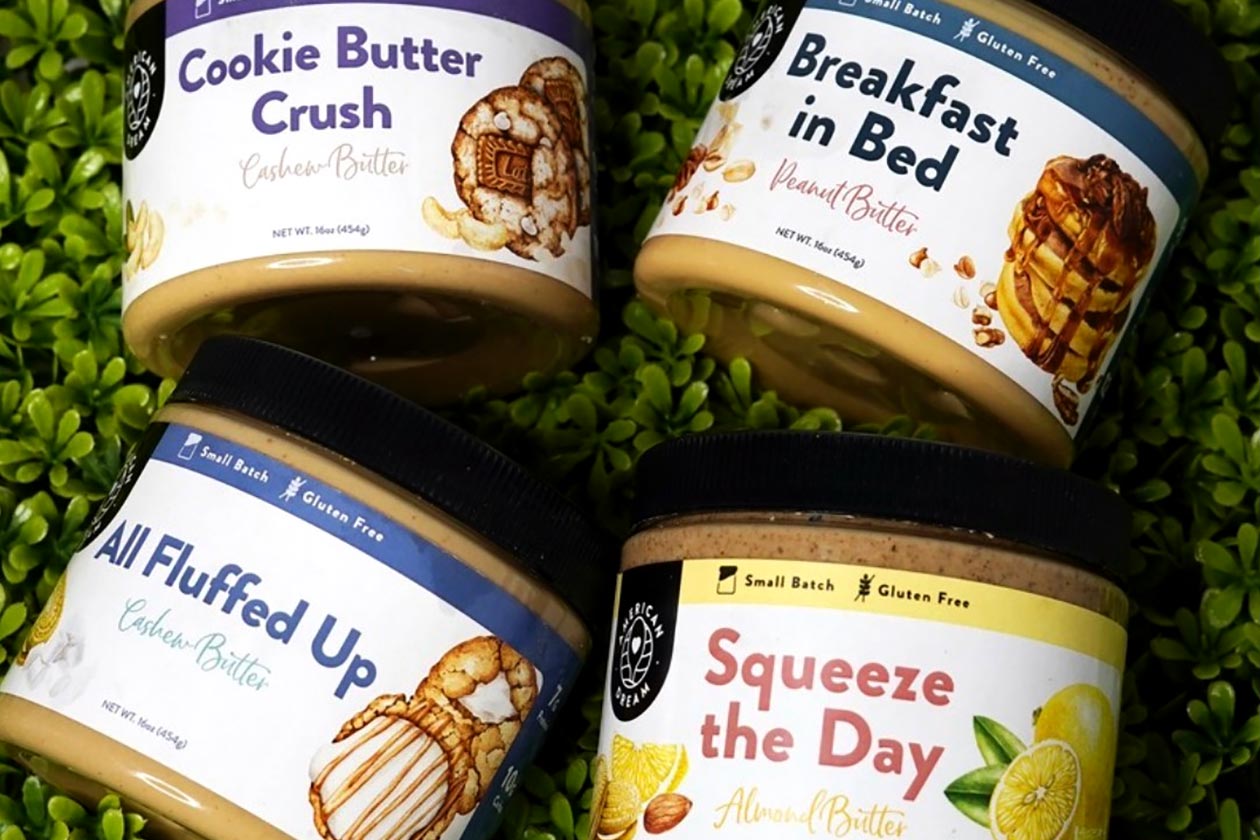 On Tuesday of next week, one of the most consistently creative and frequent flavor nut butter brands is at it again, releasing another series of limited edition creations. American Dream Nut Butter has announced four flavors of its high protein nut butter; two of them have been available before, while the other two are completely new and, of course, sound delicious.
American Dream Nut Butter's returning flavors are the lemon sugar cookie and lemon Oreo combination Squeeze The Day and Breakfast In Bed with butterscotch, caramel chips, and pecans. The two entirely new creations are cashew butters in All Fluffed Up with marshmallows and caramel, and Cookie Butter Crush with white chocolate chips and crushed Biscoff biscuits.
All of the American Dream Nut Butter limited-edition flavors for spring are, as mentioned, launching on Tuesday of next week at precisely midday Eastern Time through the brand's online store in the usual 16oz jars.