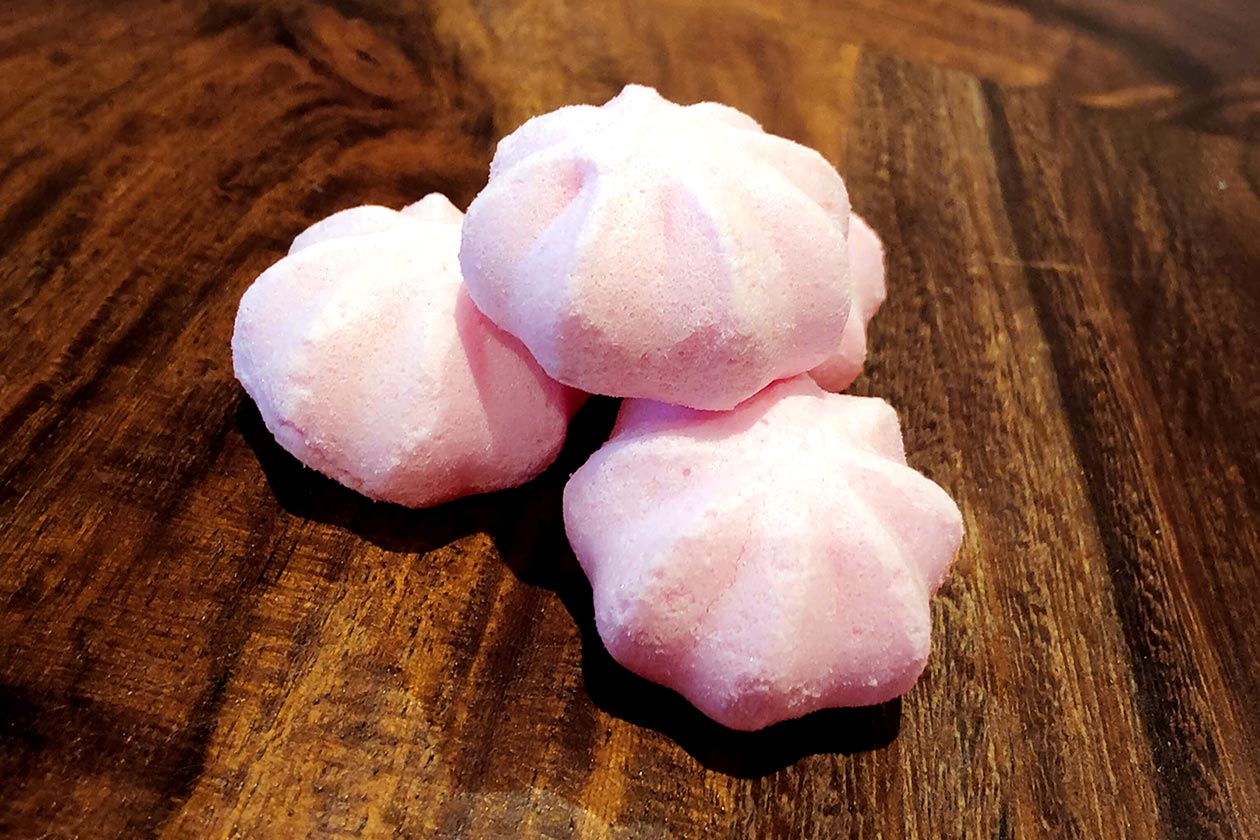 AmerPharma was one of the functional manufacturers at VitaFoods in Geneva, Switzerland, this week, showcasing its different snacks, sauces, and many other innovations to interested brands and visitors. One of the entirely new items it has created is High Protein Meringue, and we could easily see this eventually end up in a suitable sports nutrition or functional brand in the near future.
While we've come across meringue-like flavors and similarly textured products in the industry, we've never seen anyone actually make a standalone meringue and give it that healthy high-protein twist. That is precisely what Europe's AmerPharma has come up with an incredibly realistic meringue snack that is light, airy, flavorful, and truly melts in your mouth as you'd never believe.
Not only is the experience on point in AmerPharma's High Protein Meringue, but the nutrition profile is even more impressive. Every bite-sized meringue is like a sugar-filled sweet, although thanks to its airy build, they weigh just 1g each and have 100mg of protein and 1.4 calories. Those minute numbers vary across the flavors the company has put together for its innovation, which are Natural, Lemon, and the one we experienced, Raspberry.
Again, AmerPharma is a manufacturer, and its High Protein Meringue is one of its latest and seemingly industry-first innovations, so it'll be up to a brand to put its name on it for it to roll out to shelves. As we've mentioned many times before, we're big fans of unique functional formats, and this is one worth sharing and if you're a brand that's interested, head to AmerPharma's website.