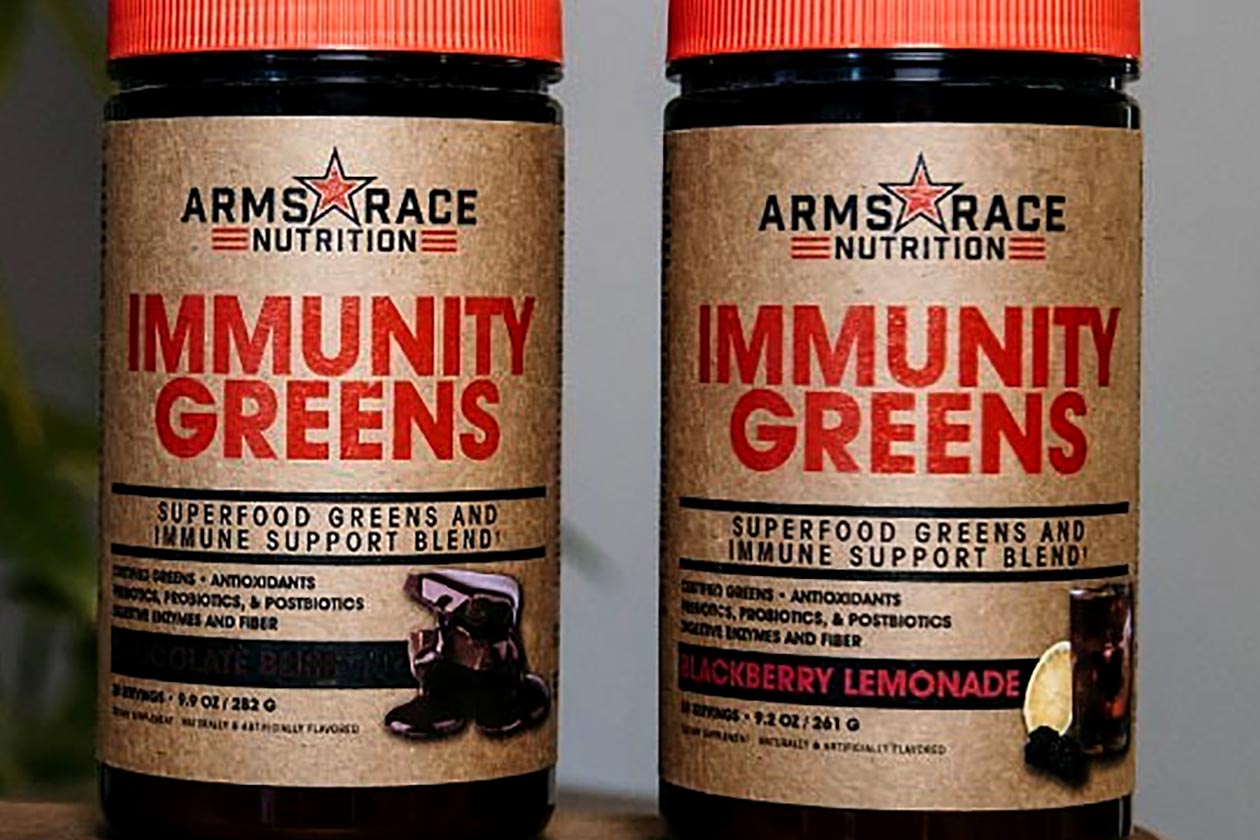 Arms Race Nutrition launched its packed-out superfood supplement Immunity Greens late last year in two flavors, Pineapple Mango and Lemon Rush. The premium brand put its typical advanced spin on the category, making Immunity Greens more than a superfood product, also loading it with immune-supporting ingredients in the likes of Eldermune branded elderberry and half a gram of premium EpiCor.
The menu of Arms Race Nutrition's Immunity Greens has been doubled this week, taking its total number of options from two to four, with one of those similar to the first two and the other offering quite a different experience. Now available alongside Immunity Greens' original Pineapple Mango and Lemon Rush is another fruit-based taste in Blackberry Lemonade and an ideal flavor for smoothies with Chocolate.
As per usual, the first place to get the latest from Arms Race Nutrition is its online store, where you'll pay $59.99 for a full-size 30 serving tub of Immunity Greens in either of those flavors, Chocolate and Blackberry Lemonade, or its first two, Pineapple Mango and Lemon Rush.