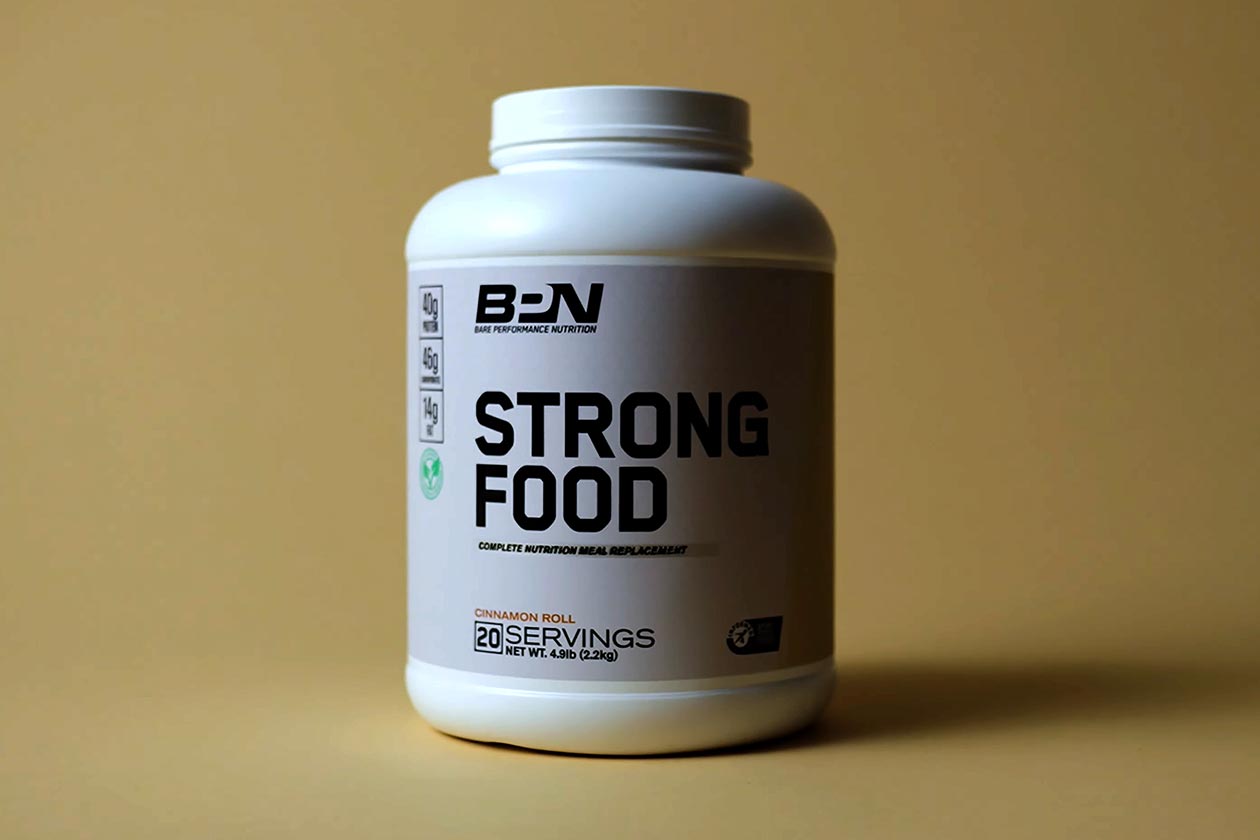 Bare Performance Nutrition has come to the meal replacement category and taken the somewhat trending real food approach, which has come on strong these past couple of years. The supplement is named Strong Food and it combines a variety of nutritious, wholesome, real food ingredients to provide a strong and balanced nutrition profile that you can simply mix, shake, and have on the go.
Bare Performance Nutrition's Strong Meal packs a strong 40g of protein in each of its 20 full-size servings per tub, which comes from plant-based pea protein and the classic whey. In the area of carbohydrates, you get an almost equal amount at 46g, with oats and sweet potato being responsible for that; then, for a healthy 15g of fat, the reliable brand has included macadamia and MCTs.
Strong Meal will be available for purchase from the Bare Performance Nutrition online store soon, and while we don't know exactly how much it's going to cost, we have confirmation on what kind of options it'll have. The nutritious Strong Meal will have at least twos flavor in Chocolate and Cinnamon Roll and 20 servings per tub, so it'll last a whole month if you use it once every weekday.