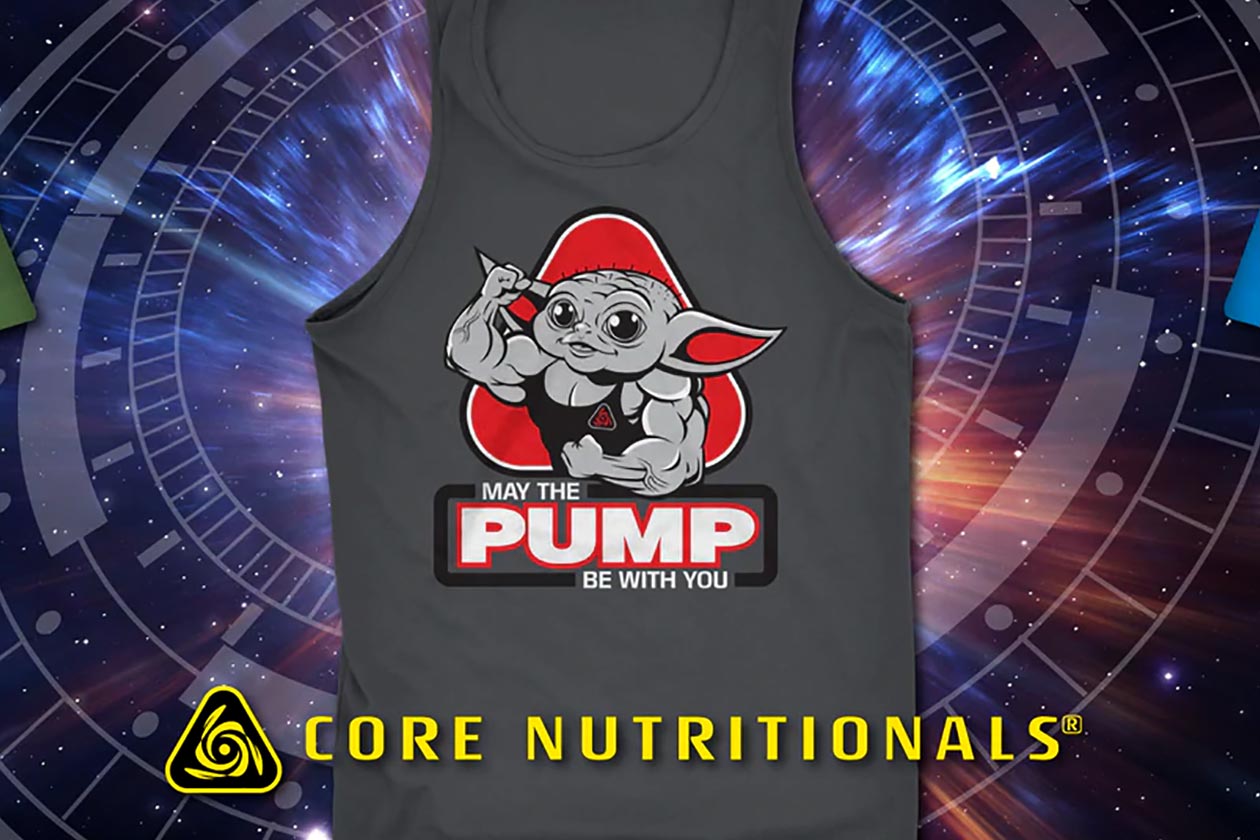 May the 4th or "May the 4th be with you" is officially Star Wars Day and is something the team at Core Nutritionals regularly celebrates with a single or series of special edition pieces of apparel. For 2022, it has created an entire collection of designs inspired by the Star Wars universe and featuring a health and fitness twist, and they're all limited edition items.
Core Nutritionals Star Wars Day creations for this year include the Bob Fett-themed "Boba Superset", "May The Pump Be With You" featuring that quote and a jacked baby Yoda on a tank, and "R2D2" merging the brand's logo with the iconic robot of the same name. All of the limited pieces are available from Core Nutritionals' website at $24.99 each in small to XXL.
As always, when it comes to launches at Core Nutritionals, there is a deal involved in the Star Wars Day clothing drop, where if you spend over $150 anywhere on the brand's online store, you'll get to choose one of the three Star Wars items completely free.