8 months ago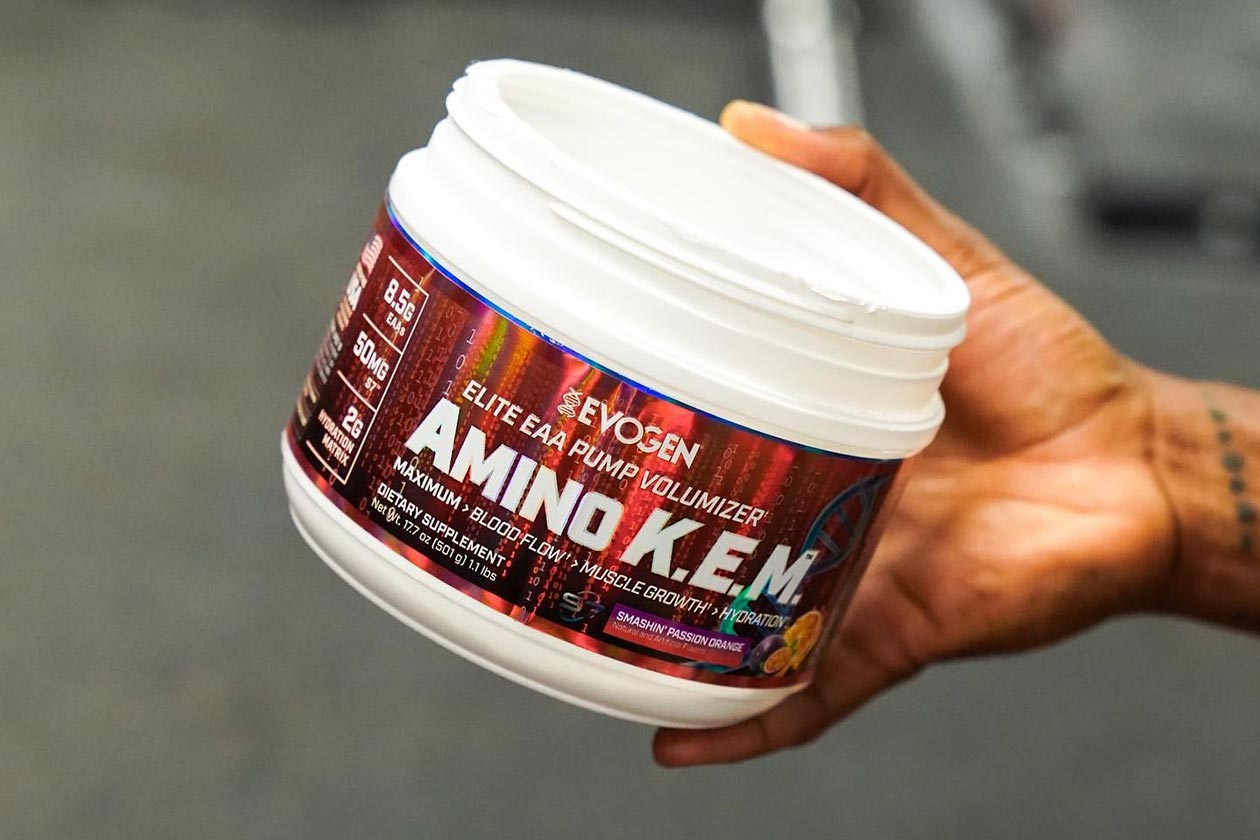 For Black Friday in 2021, Hany Rambod's brand Evogen released a series of special edition flavors, all featuring the same combination of fruity tastes and an alternative label design compared to each respective product's ongoing options. For Memorial Weekend, the brand is doing all of that again, with another flavor series for the same set of supplements, although this time it's not Blueberry Apple.
Alongside Memorial Weekend, Evogen has put together and released a flavor called Smasin' Passion Orange, presumably featuring a refreshing fruity combination of passionfruit and citrusy orange. The brand has created that flavor for the same three products that got Blueberry Apple for Black Friday in the pre-workouts EVP Extreme NO and EVP 3D, and the recovery supporting supplement, Amino KEM.
With it being Memorial Weekend, Evogen does, of course, have a sale running, and it's a strong one, where you can get 20 to 55% discount through the brand's online store. The savings change from product to product, and there are freebies with free shipping on orders over $50, free wristband and flag at $75, $150 gets you a towel and lock, $250 lands you a giant 3×5′ flag, and at the highest tier of $350, Evogen throws in an outdoor sports backpack.
Basically, there are a lot of freebies for you to get in on in Evogen's Memorial Weekend promotion, especially if you order more than $350, as it'll get you absolutely everything mentioned above. There is no coupon code required, simply head to evogennutrition.com, and everything is already discounted, just make sure you make your purchase before the sale expires on Monday of next week.