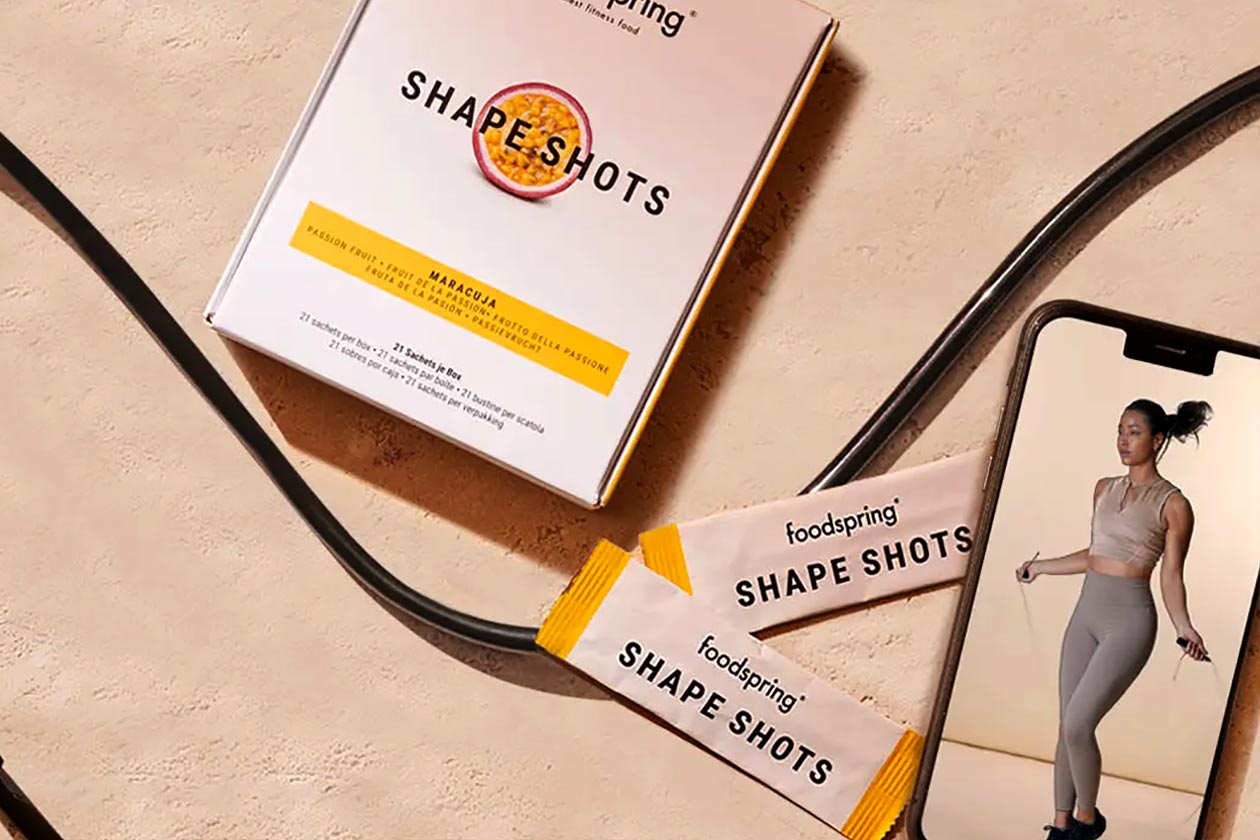 The ever-expanding and hugely popular functional lifestyle brand Foodspring, from Germany, has introduced Shape Shots to help you control your appetite and, in turn, lose weight. The idea behind the supplement is quite simple, and so are the ingredients, as it relies on just the one main component in the water-soluble fiber, konjac root.
Foodspring directs users of its Shape Shots to take a single stick pack serving containing 1.1g of konjac root before a meal with water, and the fiber will naturally absorb water and expand. The effect the brand intends to happen is that you'll feel fuller when it comes time to eat your meal and not want to eat as much, which obviously supports fat loss.
Foodspring's Shape Shots do come in actual flavors, making it even easier to rip open a stick pack and throw one down before eating. The supplement has two flavors to choose from in Passionfruit and Raspberry, and it's available in boxes of 21 single-serving sticks from the brand's website at €19.99 (20.78 USD).