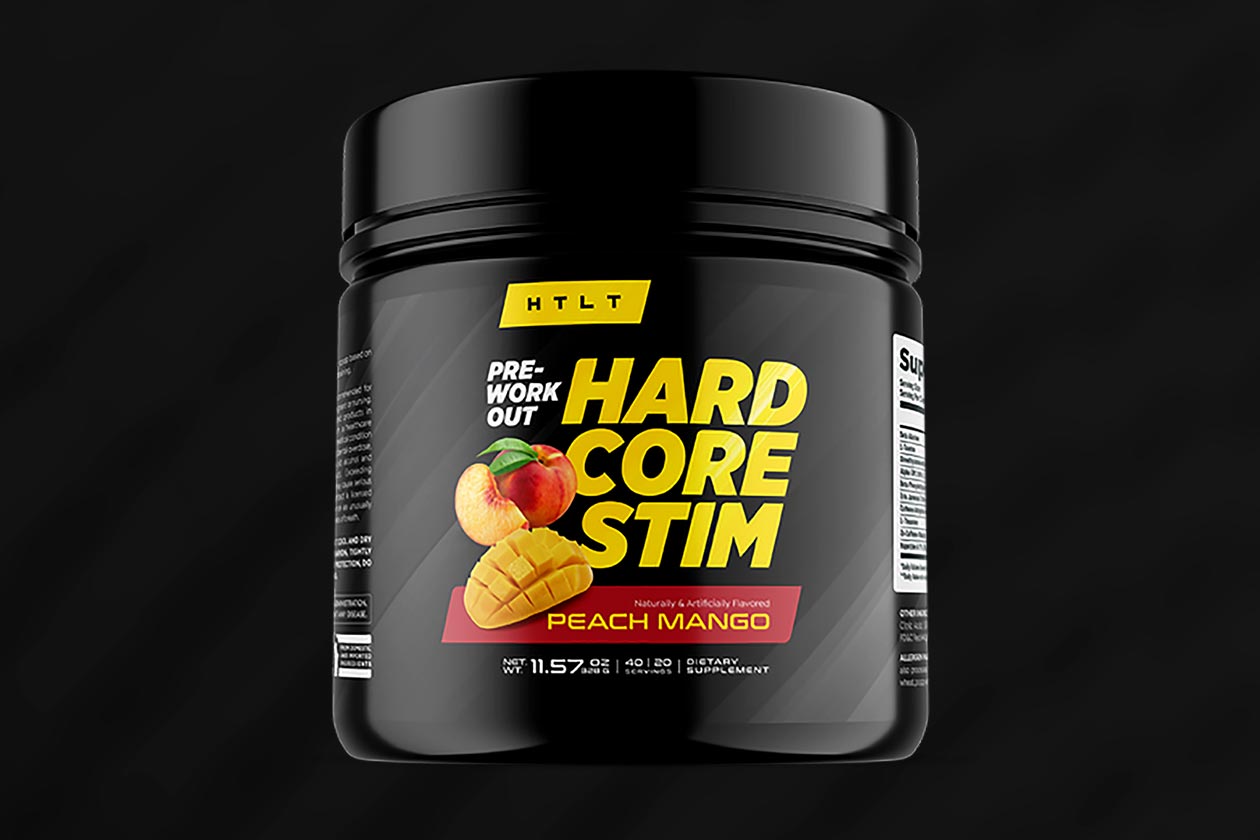 Greg Doucette and his brand HTLT have been relentless this year, pumping out supplement after supplement and flavor extension after flavor extension, although the entirely new products are always more interesting. This week we have another one of those all-new supplements, and it sees the fast-growing brand turn its attention to the pre-workout category again, where it already has a couple of competitors.
Greg Doucette and HTLT have introduced Hardcore Stim, a pre-workout designed primarily to increase and enhance energy and mental focus with an intense blend of stimulants. The brand has included a couple of non-energy and focus components with the 4g of the performance-supporting beta-alanine and 1.5g of taurine, although outside of that, HTLT's Hardcore Stim is all about the stimulant junkie experience.
To ensure it delivers on the name "Hardcore Stim" and provides hard-hitting energy and focus, HTLT has packed its third pre-workout with a combined 350mg of caffeine, 250mg of that caffeine anhydrous and 100mg of di-caffeine malate. Alongside that is 350mg of the reputably intense stimulant eria jarensis, 400mg of PEA, half a gram of alpha-GPC and 600mg of DMAE for the focus side, and 120mcg of huperzine a.
HTLT definitely makes it clear what its Hardcore Stim pre-workout is all about, and looking at the formula, it should have no problem delivering that heavy-stimulant, energy and focus-driven experience. The brand's third pre-workout costs exactly the same as its other two, Pre-Workout 2.0 and the stimulant-free pump-powering Pre-Pump, at $49.99 for a tub of 20 full servings, currently in just the one Peach Mango flavor.