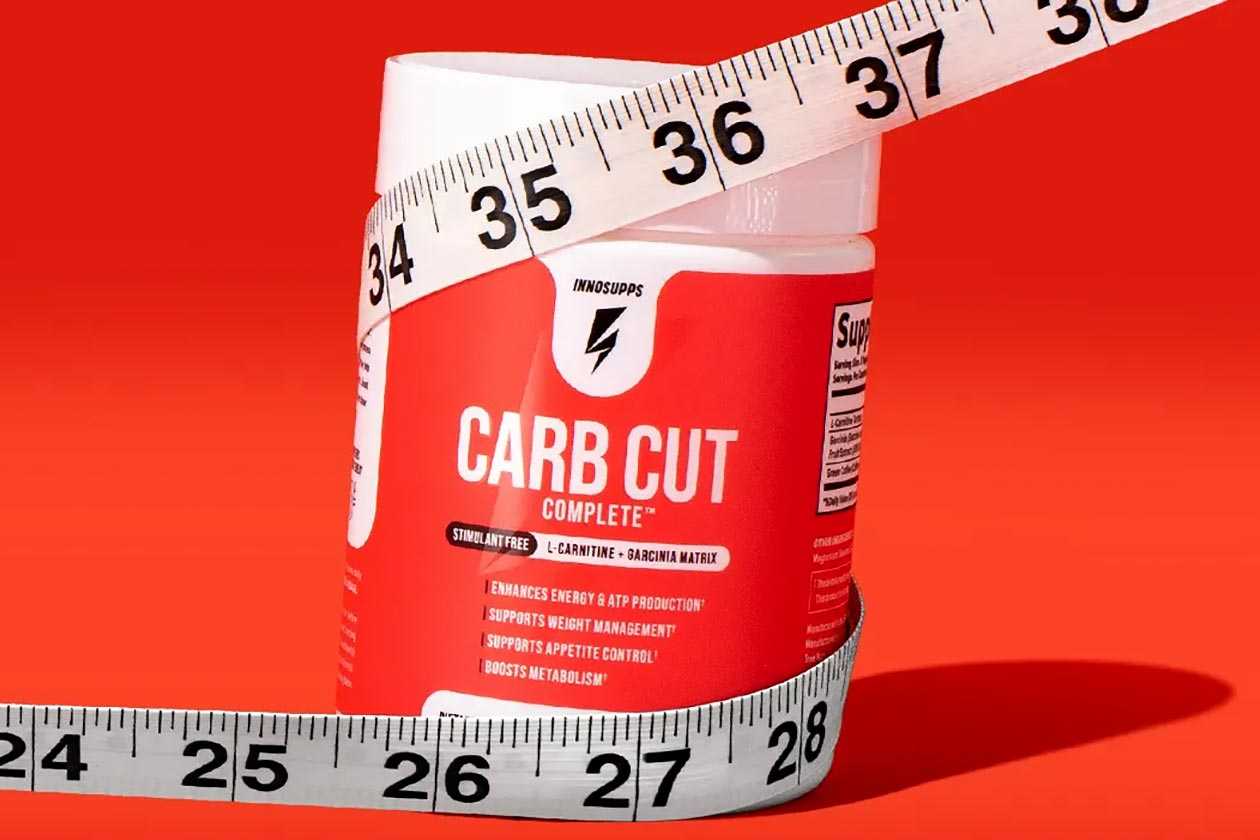 Carb Cut Complete is the latest sports nutrition supplement from Inno Supps, which is another entry into the weight loss category, a space the brand already has a lot of products in. There is, of course, Inno Supps' flagship fat burner Inno Shred, Night Shred, the carnitine-based Volcarn, and now you have Carb Cut for a separate and specific purpose next to all of those supplements mentioned.
Inno Supps has designed Carb Cut Complete to reduce the carbohydrates absorbed by your body and lower sugar cravings. The product relies on three key ingredients to achieve those benefits, each with a set role in the experience. There is half a gram of garcinia cambogia to reduce carbohydrate absorption and cravings, 300mg of green coffee bean to delay the absorption of carbs and sugar, and a gram of carnitine tartrate to enhance fat loss.
Carb Cut Complete combines all of those ingredients into a small, three capsule serving that you take once a day, preferably ten minutes or so before your heaviest carbohydrate meal. With such a specific formula, Inno Supps fans can stack this with any of its other weight loss-orientated supplements, and it's not all that expensive, coming in at $37.99 for a bottle of 30 servings at innosupps.com.