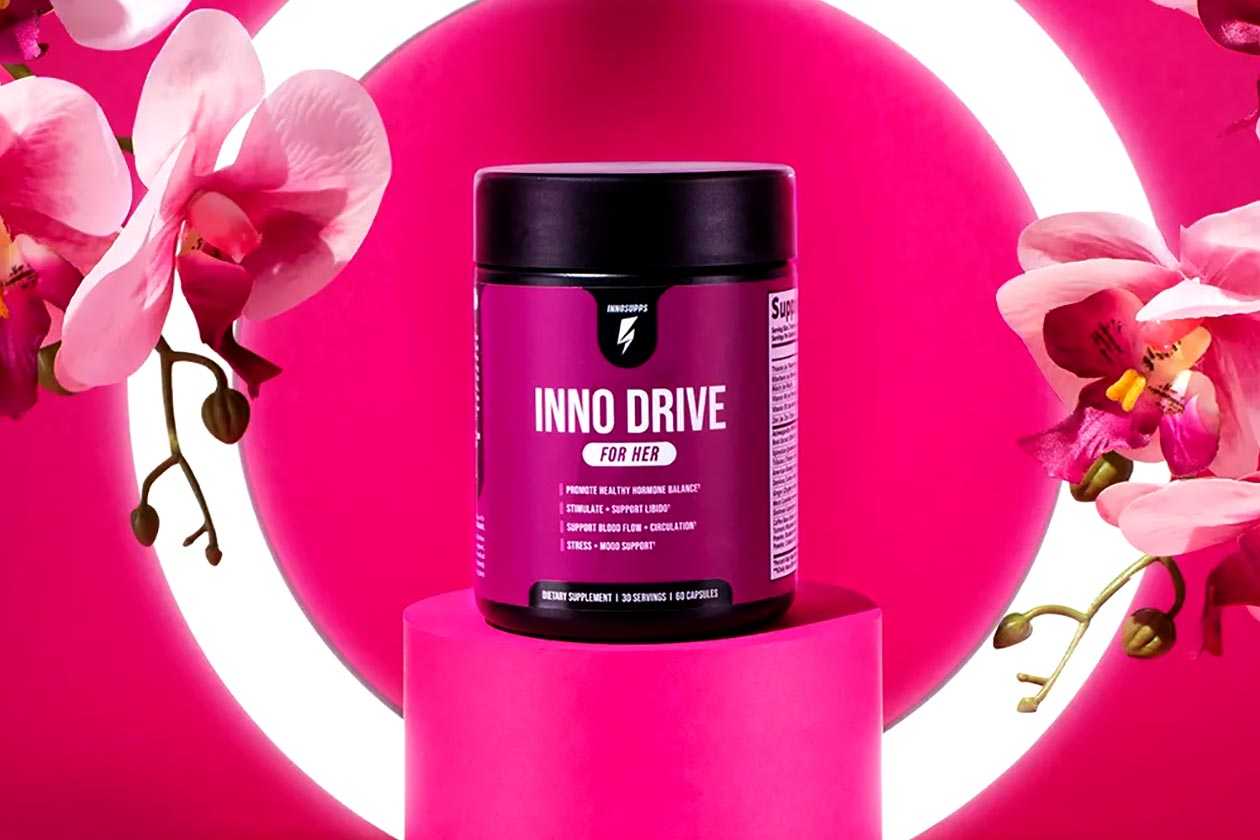 One of the most popular supplements from Inno Supps is the testosterone boosting T-Drive, comprehensively built to support testosterone production, lean muscle growth, libido, and performance. The brand has now designed something for its many female fans, although more focused on the libido and sexual health side of things, introducing Inno Drive For Her.
Inno Supps' Inno Drive For Her aims to boost sex drive in women, reduce stress, improve mood, and support healthy hormone levels. As mentioned, it is somewhat similar to the brand's ever-popular T-Drive, but as the name says, it's "For Her". Inno Supps has brought together several ingredients to support the promising experience and effects in Inno Drive For Her, and they are all open and transparently dosed.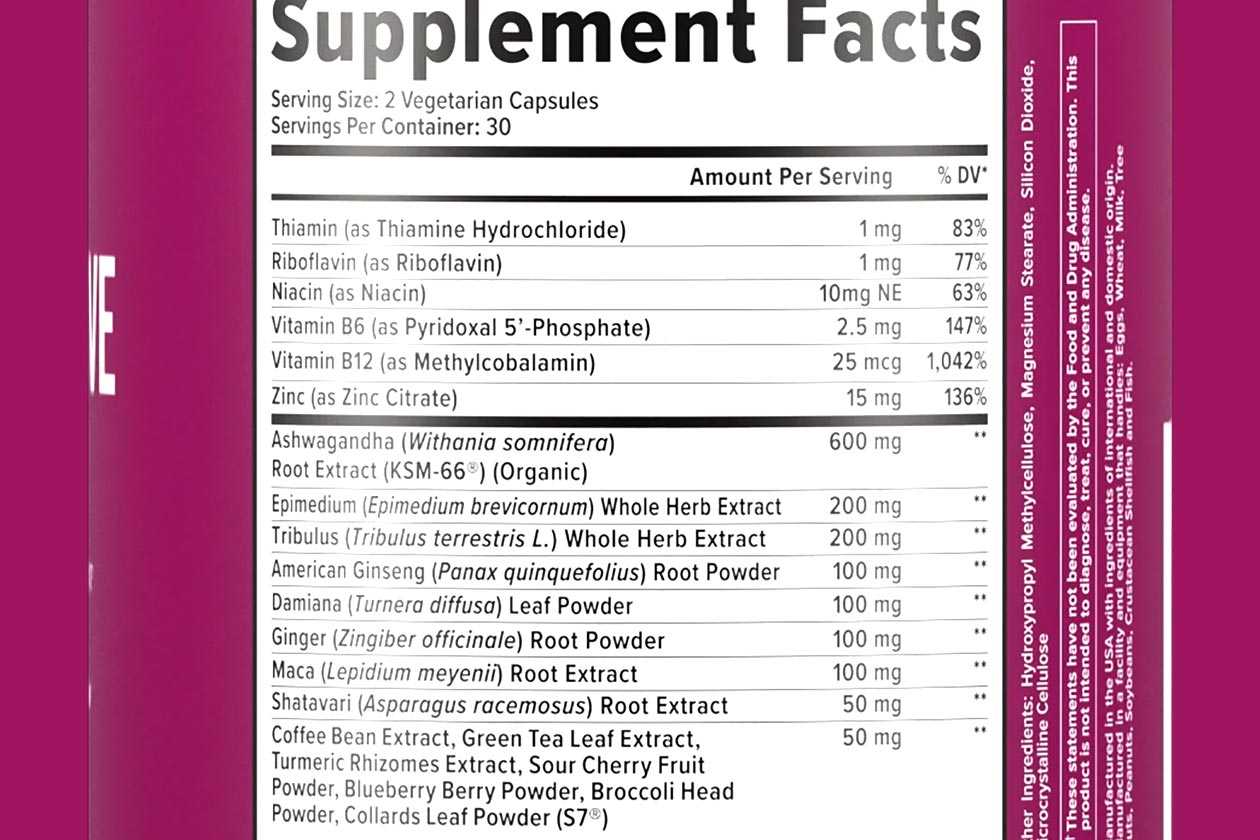 As you can see in the facts panel above, Inno Drive For Her does have some ingredients in common with Inno Supps' T-Drive, including a full 600mg dose of premium KSM-66 ashwagandha and 200mg each of tribulus and epimedium. Other components filling out the formula are maca, ginger, damiana, ginseng, and the S7 blend at its usual amount of 50mg a serving to increase nitric oxide and blood flow.
Inno Drive For Her is available now through the Inno Supps online store, and being an advanced supplement specifically in the area of hormone health, it is a little pricer than your average product. A full-size 30 serving bottle of Inno Drive For Her will cost you $69.99, although you can bring that down slightly to $52.49 if you subscribe to receive the supplement every month.