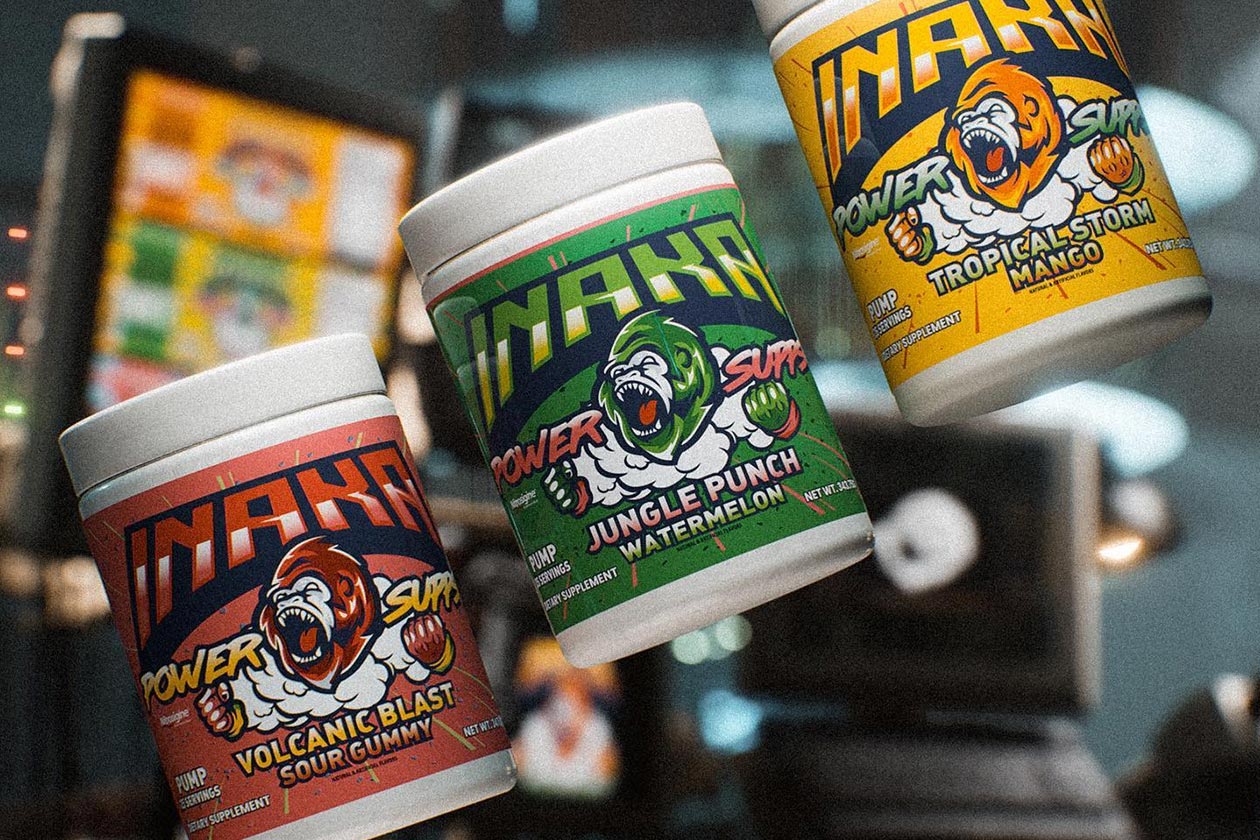 Another fitness apparel and accessory brand is trying its hand in the supplement game with Inaka Power Supps from the popular Inaka Power. The brand has started in the category almost all newcomers debut in with pre-workout, where it has two products. Inaka Power Supps' first two items are the stimulant-powered Pre-Workout and the stimulant-free and stackable Pump.
The formulas powering Inaka Power Supps' Pre-Workout and Pump feature relatively common and moderately dosed ingredients, although the two can be stacked, and when you do, the dosages become a lot more impressive. For example, Pre-Workout has 4g of pure citrulline for pumps; then in Pump, you get 8g of citrulline malate, which works out to just over 9g of citrulline between the two.
There are many other components powering the Inaka Power supplements outside of the citrulline; Pre-Workout (label above) also has 2.5g of beta-alanine to support performance, a fairly light one gram of betaine, and 200mg of caffeine for energy. True to its name, Pump (label below) is primarily built to enhance muscle pumps, and alongside that 8g of citrulline malate, there is 2g of glycerol, another gram of beta-alanine, and a gram of the premium pump-powering Nitrosigine.
The Inaka Power Supps products are a bit more expensive than we expected, comparing their formulas to the competition, with Pre-Workout at $46 for a full-size tub of 25 servings. Pump is slightly cheaper at $42 with the same amount of servings, and they're both available in the same three flavors, making it easy to stack with Watermelon, Sour Gummy, and a tropical Mango.